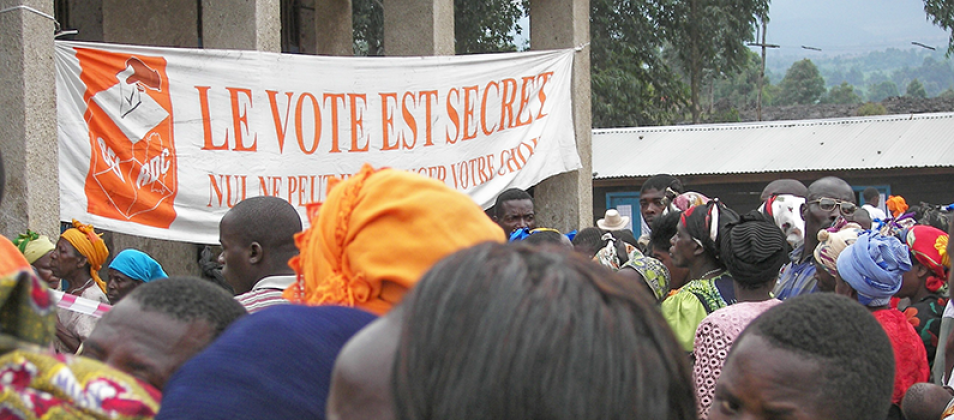 Assessment of Electoral Preparations in the Democratic Republic of the Congo
In March 2018, the Consortium for Elections and Political Process Strengthening (CEPPS) assessed the status of electoral preparations in the Democratic Republic of the Congo (DRC) ahead of the presidential, legislative, and provincial assembly elections scheduled for December 23, 2018. The goal of the assessment was to suggest potential interventions that the United States Government and other international actors could support to achieve key benchmarks of credible electoral preparation.
CEPPS reviewed the voter registration and broader elections preparations from the perspectives of multiple stakeholders, the legal and procedural framework, political and security considerations, and the inclusion of marginalized groups including women, youth, and people with disabilities. The assessment identifies specific opportunities and vulnerabilities for stakeholders to consider in light of these findings, and presents a series of actions that may be taken (or are already underway) to capitalize on opportunities to close the credibility gap stemming from DRC's previous election history as well as the ongoing political, socioeconomic, and security crises affecting the country.