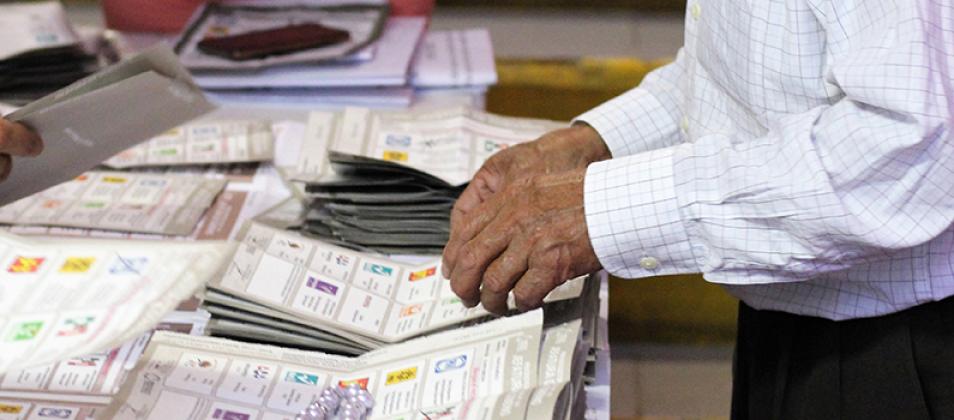 Risk-Limiting Audits: A Guide for Global Use
"Election audits are intended to accomplish two things. The first is to ensure that the election was properly conducted, that election technologies performed as expected, and that the correct winners were declared. The second is to convince the public of the first thing."
– Caltech/Massachusetts Institute of Technology Voting Technology Project
Contentious elections are a stress test for governments. Trust is hard won, easily lost and very difficult to restore. Election audits can enhance voters' confidence in the results, if they are grounded in the law and performed by well-trained officials, and follow a predictable, transparent and observable process.
A new guide from the International Foundation for Electoral Systems (IFES) focuses on the risk-limiting audit (RLA), a type of post-election tabulation audit that relies on statistical evidence to confirm that the election outcome is correct. Compared to other types of audits, RLAs can be more effective and efficient. The U.S. has been the primary laboratory for RLA testing, with more than 60 piloted and 10 states currently requiring or allowing them.
A long-time partner of election administrators around the world, IFES is dedicated to expanding the range of tools available to reinforce confidence in the electoral process and ensure that outcomes reflect the will of the voters. Risk-Limiting Audits: A Guide for Global Use considers how RLAs could have global application and utility – particularly to build trust in election results.
The guide provides a basic framework for testing RLAs in diverse contexts by outlining foundational prerequisites and operational, legal and regulatory considerations. IFES will continue to refine and expand on this primer as new findings emerge.
Risk-Limiting Audits: A Guide for Global Use
Authors: Erica Shein, Director, Center for Applied Research and Learning; Alexandra Brown, Legal and Research Officer
Published on March 2, 2021.