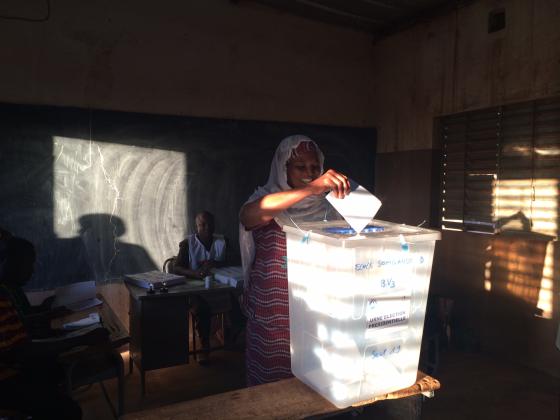 Elections in Burkina Faso: 2017 Municipal Elections
On May 28, Burkinabé voters in 19 communes will elect municipal councilors, who will in turn elect their mayors and deputy mayors.
Due to violence during the May 2016 municipal elections, three communes were unable to hold elections and 16 other communes experienced difficulties establishing councils. This led to the dissolution of all 16 councils in March 2017. The May 2017 municipal elections will therefore be held for those communes that did not participate in the May 2016 elections and those that had their municipal councils dissolved.
To help you understand this important electoral process, the International Foundation for Electoral Systems (IFES) provides Frequently Asked Questions (FAQs) on Elections in Burkina Faso: 2017 Municipal Elections. IFES FAQs include:
Who will citizens be voting for in the municipal elections?
Are there reserved seats for women?
How are electoral authorities guaranteeing equal access for persons with disabilities?
When will the final results be announced?