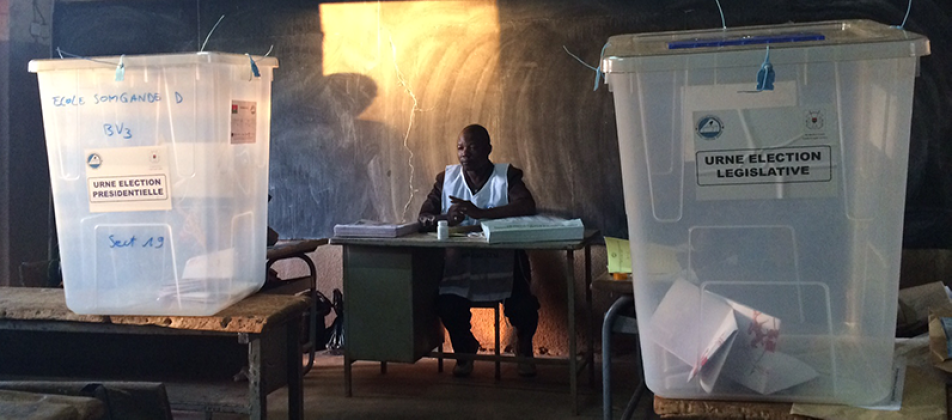 Elections in Burkina Faso: 2020 General Elections
On Sunday, November 22, Burkinabè voters will go to the polls for presidential, legislative and provincial elections. The elections constitute a rare window of opportunity for democratic consolidation and progress in Burkina Faso. However, insecurity has recently escalated, with the presence of terrorist groups expected to prevent voting in a portion of the country's territory. These challenges are exacerbated by COVID-19 restrictions, which have constrained freedom of movement, economic opportunity and safe access to political participation. 
To help you understand this important electoral process, the International Foundation for Electoral Systems (IFES) provides Frequently Asked Questions (FAQs) on Elections in Burkina Faso: 2020 General Elections. IFES FAQs include: 
What will security be like on Election Day?
Will there be out-of-country voting?
Who will observe the elections?
How will election disputes be adjudicated?
Additionally, follow IFES' COVID-19 Survival Guide for Democracies and #COVIDxDemocracy for new analysis and innovative solutions during this time of uncertainty. 
Published on November 19, 2020. Please note that these FAQs were originally published on November 17. They were updated on November 19 after more information became available about where voting would not take place due to insecurity.