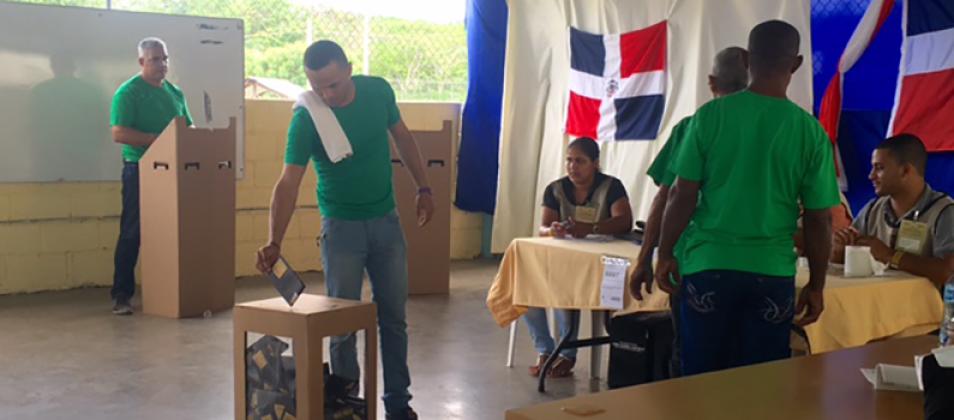 Elections in the Dominican Republic: 2020 General Elections
Dominicans will go to the polls on Sunday, July 5, to vote for the president, vice president, 190 deputies and 32 senators. The elections had originally been scheduled for May 17 but were postponed as a result of the COVID-19 pandemic. In addition, if none of the six presidential candidates receives at least 50 percent of the vote, a runoff election will be held on July 26.
The International Foundation for Electoral Systems (IFES) and Central Electoral Board (JCE) have been collaborating since December 2019 in support of this year's cycle of elections. On June 25, IFES and the JCE signed a Memorandum of Understanding to affirm their collaboration to safely, credibly and transparently conduct the elections amid the pandemic. Aside from the challenge of administering elections during a public health crisis, these will be the first Dominican elections in which all authorities are elected directly and concurrently, making them the most complicated in Dominican history.
To help you understand this important electoral process, IFES provides Frequently Asked Questions (FAQs) on Elections in the Dominican Republic: 2020 General Elections. IFES FAQs include:
Who are the presidential candidates?
What provisions are in place to support the equal participation of women?
How will voters cast their ballots and what precautions are being taken to ensure their safety amid COVID-19?
When will official results be announced?
Read the announcement: IFES Supports the Dominican Republic's Central Electoral Board in Holding Safe, Credible and Transparent Elections During COVID-19.
Learn more about IFES' programs in the Dominican Republic. Follow @IFESAmericas on Twitter.
Learn more about IFES' COVID-19 Survival Guide for Democracies and follow #COVIDxDemocracy for new analysis and innovative solutions during this time of uncertainty.
Published on June 30, 2020.