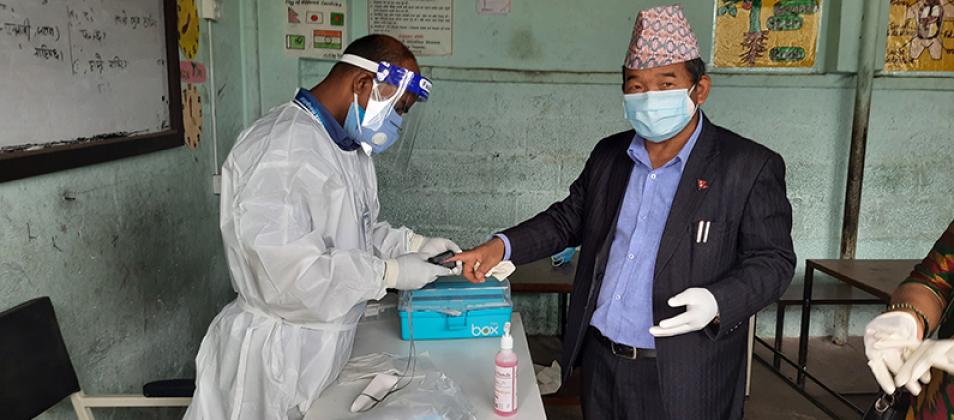 Elections in Nepal: 2022 National Assembly Elections
On Wednesday, Jan. 26, 2,025 Nepali electoral representatives will vote for representatives to fill 19 seats in the National Assembly. This year, voters will choose from nine political parties and 43 candidates. In addition, the president of Nepal will appoint one representative.
The National Assembly, or Rastriya Sabha, is the upper house of the country's bicameral Federal Parliament. It comprises 59 members—eight from each of Nepal's seven provinces elected through an electoral college and three appointed by the president on the recommendation of the government of Nepal. The National Assembly has many of the same powers as the lower house (the House of Representatives), including drafting legislation, and can reject or amend bills passed by the House of Representatives.
To help you understand this important electoral process, the International Foundation for Electoral Systems (IFES) provides Frequently Asked Questions (FAQs) on Elections in Nepal: 2022 National Assembly Elections. IFES FAQs include:
Who can vote in these elections?
What is the electoral system?
What is the election management body?
Are there reserved seats for women?
Learn more about IFES' programs in Nepal and follow @IFESAsiaPacific on Twitter.
Additionally, follow IFES' COVID-19 Survival Guide for Democracies and #COVIDxDemocracy for new analysis and innovative solutions.
Published on January 20, 2022.