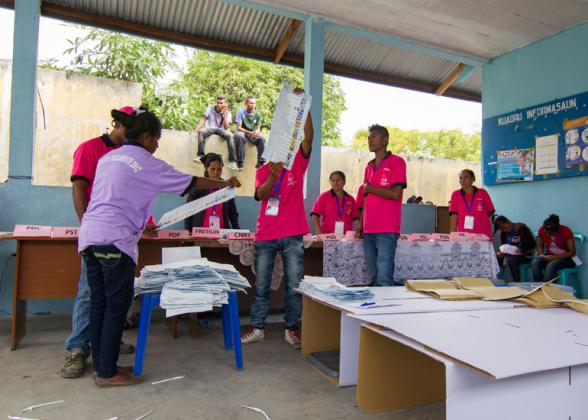 Elections in Timor-Leste: 2016 Local Elections
Local elections in Timor-Leste are scheduled for October 29. Citizens will vote for Village Chiefs, delegates for Village Councils, and Hamlet Chiefs.
Timor-Leste has been undergoing a process of decentralization, which the current government has declared to be a priority. The new local, or suco, law stipulates expanded administrative authority for the Village Chief and Village Council including in community development, dispute mediation, and revenue collection.
To help you understand this important electoral process, the International Foundation for Electoral Systems (IFES) provides Frequently Asked Questions (FAQs) on Elections in Timor-Leste: 2016 Local Elections. IFES FAQs include:
What is the legal regulatory framework governing the local elections?
How is the local government organized?
Who administers elections in Timor-Leste?
Are there reserved seats for women?