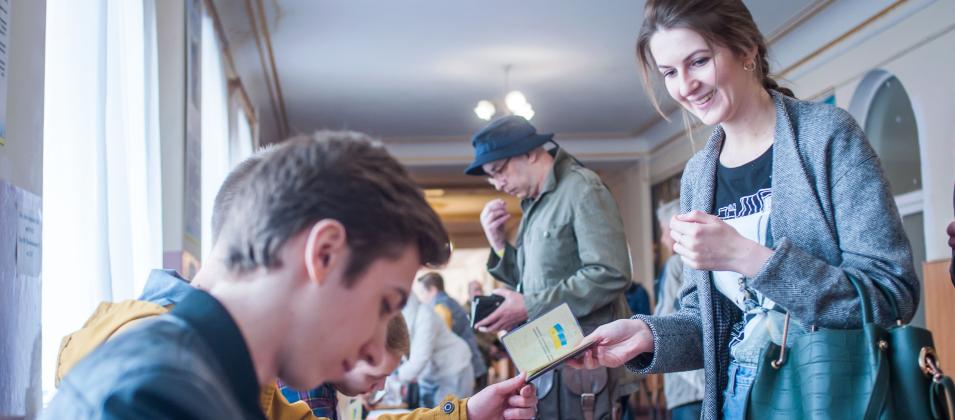 Elections in Ukraine: 2019 Early Parliamentary Elections
On July 21, citizens of Ukraine will go to the polls for early parliamentary elections after President Volodymyr Zelenskyy issued a decree to dissolve the Parliament.
The parliamentary elections are taking place during a time of significant political transition in Ukraine. In the recent presidential election this spring, Ukrainians elected Zelenskyy over then-incumbent Petro Poroshenko. The parliamentary elections, now called three months early, will demonstrate how Ukrainians want to shape their future moving forward. With an ongoing conflict in the East as well as Russia's illegal annexation of Crimea and the public increasingly less tolerant of corruption, Ukrainians will now decide who will represent them to shape critical domestic and international issues.
To help you understand this important electoral process, the International Foundation for Electoral Systems (IFES) provides Frequently Asked Questions (FAQs) on Elections in Ukraine: 2019 Early Parliamentary Elections. IFES FAQs include:
Were these elections called in compliance with the Constitution of Ukraine?
What is the legal framework governing these elections?
What are the rules governing the media?
Will there be out-of-country voting?