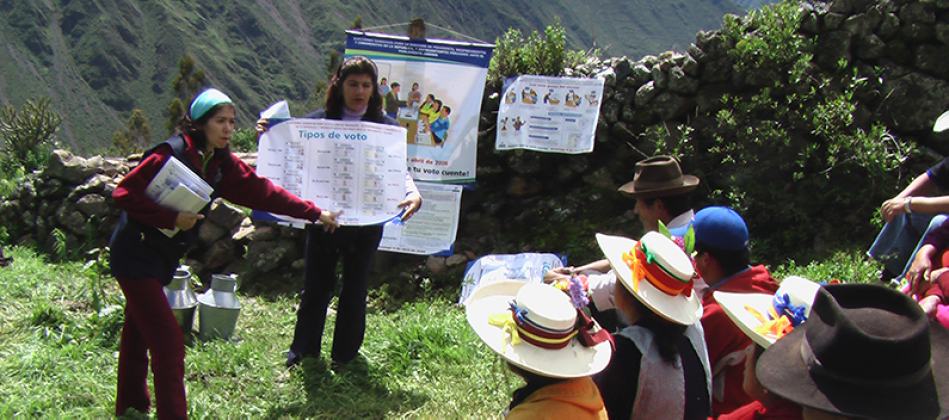 Amid Second COVID-19 Wave, Peruvians Gear Up for Polls Sunday
On Sunday, April 11, Peruvians will elect the next president, two vice presidents, 130 parliamentarians and their five representatives to the Andean Parliament for 2021-26.
The 2021 elections are marked by unusual circumstances, particularly Peru's deadly second wave of COVID-19 infections. The elections also feature an unusual number of contesting political groups, with 18 presidential candidates from 18 parties. No presidential candidates have polled with a notable majority of public support, evoking the tumultuous turnover in Peruvian presidents in recent years, including handovers between three presidents in November 2020.
To win the first round of elections, a presidential candidate and their two running mates must achieve more than 50 percent of the valid votes. Should this fail, the two candidates with the highest numbers of votes will face each other in a second round of elections, to be held 30 days after the announcement of the results of the first round.
Peru has three election management bodies: the National Office of Electoral Processes (ONPE), responsible for organizing and running elections; the National Jury of Elections, in charge of administering electoral justice; and the National Registry of Identification and Civil Status, whose sole function is creating and managing electoral rolls.
Through its Global Elections and Political Transitions rapid response project, the International Foundation for Electoral Systems (IFES) began supporting the ONPE in February 2021 to optimize, modernize and streamline its communication, voter education and poll worker training strategies in light of the COVID-19 pandemic. IFES will continue to support the ONPE through and after the potential runoffs to consider lessons learned and how to further strengthen future electoral processes.
Published on April 9, 2021. New infographic added on June 3, 2021, for presidential runoff election.