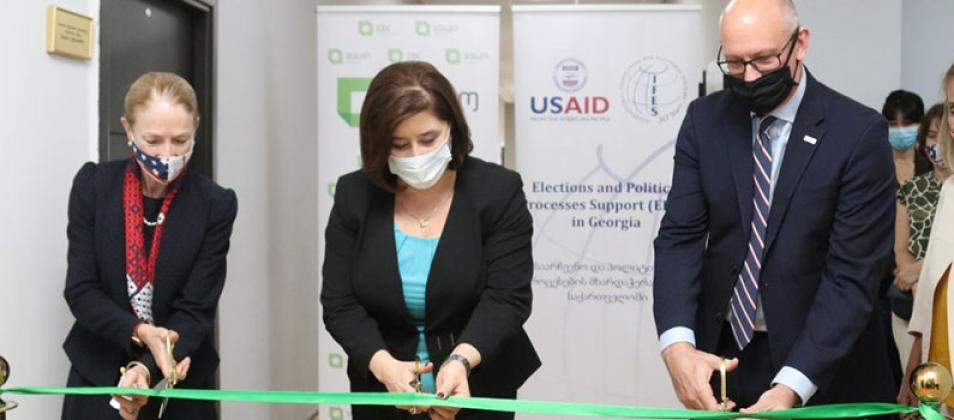 Defending Georgia's Elections From Cyberattacks
Increases in cyberattacks are an important concern in Georgia with upcoming elections, where they threaten electoral operations and public confidence in democracy. To improve its cybersecurity posture and minimize risks, Georgia's Central Election Commission (CEC) upgraded its server infrastructure and held an opening ceremony at the new server center. The upgrades will allow the CEC to detect and mitigate attacks in the context of parliamentary elections scheduled for October.
The International Foundation for Electoral Systems' (IFES) maintains a longstanding partnership with the Georgia CEC, providing comprehensive training and technical expertise. The recent upgrades were implemented through IFES' "Elections and Political Processes Program," which provided important infrastructure upgrades and trained CEC staff in cybersecurity and cyber hygiene. Like so many around the world, Georgian election officials and voters also face the added threat of COVID-19, which will also have an important impact on elements such as the supply chain, which the CEC and IFES are working together to mitigate.
Learn more about the opening ceremony at the CEC.
Published on August 25, 2020.