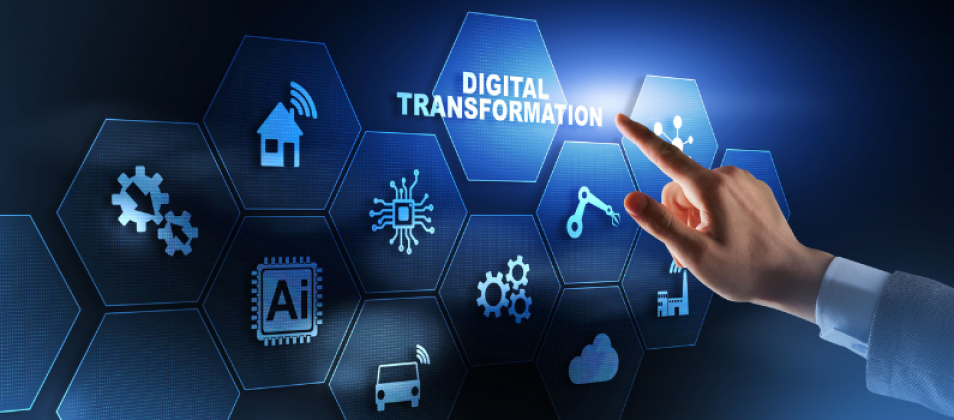 Digital Transformation as an Anti-Corruption Tactic: Evidence and Experience from Europe
Corruption remains a major problem throughout Europe, and it negatively impacts democracy, governance and the economy. Digital transformation has gained prominence as an anti-corruption tactic globally, particularly with respect to public services as it focuses not just on digitalization, but on cultural, organizational and operational change within an institution. If not introduced carefully, however, a process of digital transformation can itself become a flashpoint for corruption.
On May 31, the International Foundation for Electoral Systems' (IFES) Regional Europe Office (REO) hosted the 19th installment of its Democratic Resilience in Europe discussion series to explore these issues. This discussion examined the evidence and experience around digital transformation and anti-corruption in Europe, and lessons from experts in the region who have led such processes. The event gathered 86 participants (of whom 48 percent were women) from 31 countries and is now available in English. Participants rated the discussion 8.3/10 on average, and 64 percent of participants had participated in previous events.
Katherine Ellena, IFES' Senior Global Legal Advisor and Director of the Center for Anti-Corruption and Democratic Trust, argued that digital transformation can fight corruption through the simplification of government processes, reducing discretion and potential opportunity for bribery when accessing public services. The potential impact of digital transformation on large-scale transnational corruption was also presented in the example of online tax filing systems, where algorithms help flag anomalies. The limitations of digital transformation in fighting corruption are defined by the complex political and institutional contexts such as institutional incentives, state capacities and leadership in the public sector. Ellena provided insight on how IFES works with partners and oversight institutions to help fight corruption in European politics using digital technologies. She stressed the importance of long-term implementation, relationships between institutions and civil society organizations and the role of media in amplifying the benefits of digital transformation.
Hannes Astok, Director of e-Governance Academy in Estonia, shared how 99 percent of public services are available online to Estonians citizens and how the Academy has helped implement e-government projects in Ukraine since 2014, which include building a digital government infrastructure and providing secure services to citizens. Astok revealed how the current war in Ukraine has led Ukrainians to become reliant on robust digital technologies put in place prior to the war. Government applications used by Ukrainian refugees to access their personal documents have proved vital to starting new lives abroad. Astok provided evidence on how digital technologies reduce the risk of corruption and in some cases eliminate it altogether. The role of using existing data sets in simplifying communication between citizens and government institutions was emphasized, while enabling more transparent transactions, reducing the risk of corruption and providing more efficient services.
Oleksandr Starodubstev, Deputy Head of the Ukraine National Agency on Corruption Prevention (NACP), argued that policy decisions should be data-driven, as they lead to clearer argumentative decisions. The NACP's declaration of assets online tool, used by approximately 1 million users, proves how digital transformation can help the analysis of large data quantities. The NACP also developed an online public procurement system that provides for transparent public tenders and which, according to organizations such as Transparency International, led to the reduction of corruption (although the perception of corruption increased). However, according to Starodubstev, working with the right business intelligence tools can help educate society in navigating the procurement landscape. The war in Ukraine has led to a temporary discontinuation in the NACP's declaration of assets tool and financial reporting of political parties but given the already available IT infrastructure, they have reoriented their work on identifying corrupt Russian officials and their assets.
Vladislav Bidikov, ICT Expert from Computer Center of the Faculty of Computer Science and Engineering, identified the main resources for implementing digital transformation – peoples' willpower (human capacity) within organizations, the technology and finances. Bidikov recommends that both governments and industries should play an active role in initiating digital transformation, depending on the type of services they are to provide. The importance of business processes was stressed, and a holistic approach should be taken while feedback must be gained from those who are implementing the pre-digital transformation processes. Contrary to popular belief, Bidikov states that digital transformation does not necessarily lead to job losses when aiming to make systems more efficient. In fact, more people with specialized skill sets are needed to support the newly implemented systems.
The Q&A session looked at how digitization can be deployed in tackling electoral corruption, the general situation in Europe using digital transformation against corruption and whether digital tools do in fact address corruption.
Published on June 7, 2022.