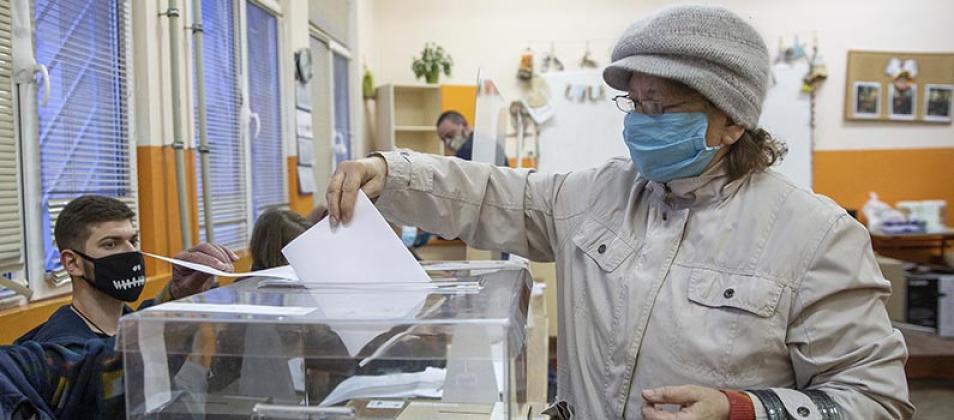 Discussion Series: Democratic Resilience in Europe
What is happening with democracy and elections in Europe? To encourage discussion and to share information about key issues in European politics, the International Foundation for Electoral Systems (IFES) holds monthly online discussions with experts and experienced practitioners, organized by its "Regional Elections Administration and Political Processes Strengthening" program and the IFES Regional Europe Office in Prague, Czech Republic. Participants have an opportunity to ask questions and voice their thoughts about the issue being discussed.
The Democratic Resilience in Europe discussion series has received broad interest and high-level participation. An array of international good practices and recommendations have been identified, and these insights have provided integral input to the actions of election management bodies, observers, and advocacy groups.
Upcoming Events
Since early 2020, IFES has held regular online discussions on issues related to electoral integrity and democratic resilience in Europe. As of November 2022, 23 installments have been held with the participation of over 2,200 people from 95 countries.
"Ending Impunity: Investigating Money in Politics Offenses in Europe"
Despite landmark legal reforms in Europe, corrupt behavior in the political process and irregular enforcement continue to make headlines in Europe. While the primary approach to political finance should be encouraging compliance rather than punitive sanctions, the threat of sanctions needs to be present to deter and make the role of money in politics more transparent and equitable. 
This online discussion will explore the role of oversight bodies, law enforcement, and civil society organizations in detecting and investigating political finance violations. Practitioners will share their institution's toolbox and practices on types of liabilities and sanctions for civil, administrative, and criminal violations, including resources and impartiality challenges, and how to ensure proactive investigation to reduce political corruption. The event will be held live via Zoom in English.
Moderator
Nikoleta Diossy, Senior Program Officer, Regional Europe Office, IFES
Panelists 
Alexandra Carmen Lăncrănjan, Chief Prosecutor from Romania National Anti-Corruption Directorate (DNA)
Pauline Matveeff, Member of the Board of Directors, Anticor Association, France
Laura Stefan, Executive Director, Expert Forum Romania
Typhaine Roblot, Sr. Justice & Legal Advisor, Center for Anti-Corruption and Democratic Trust, IFES
Past Events