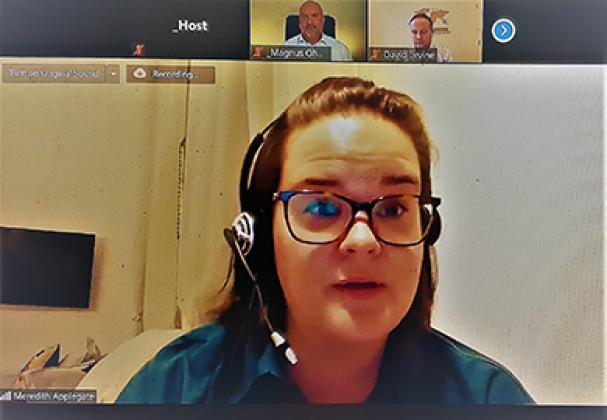 Webinar: Safeguarding Electoral Integrity Through Better Cybersecurity

COVID-19 has proven to be a persistent risk to democracy and the electoral process, prompting stakeholders to adjust practices and procedures to better protect voters, poll workers and election administration overall. Apart from the numerous health considerations involved, there are also significant concerns regarding the impact of cybersecurity and technology on election security and integrity. 
To explore these threats and challenges, the theme of IFES' fifth installment of the webinar series Administering Elections in Europe During a Pandemic was dedicated to exploring how cybersecurity and technology can protect elections, as well as how it can be subverted for malicious purposes. The session, organized on October 27, 2020, featured simultaneous interpretation into five national languages (Armenian, Georgian, Macedonian, Russian and South Slavic). It was opened by IFES Regional Director for Europe and Eurasia Dr. Beata Martin-Rozumiłowicz, who spoke about the importance of cybersecurity and the multiple challenges for election management bodies (EMBs) in guarding electoral processes. Martin-Rozumiłowicz also mentioned IFES' work promoting cybersecurity and cyber hygiene in elections, including the recently developed online training for EMBs and civil society organizations.
Election Cybersecurity and Technology Advisor Thomas Chanussot then spoke about the cybersecurity issues that EMBs in the region face, especially in light of the COVID-19 pandemic. In the beginning of the pandemic, multiple EMBs accelerated their pace to digitalize management processes, including remote working, the use of cloud services and the migration of election-specific activities to web-based services, often without proper protection policies in place. Chanussot stressed the need to build resilience in election management operations as a key element in countering cybersecurity threats.
David Levine, elections integrity fellow from the Alliance for Securing Democracy, focused his remarks on issues that have been identified by the United States' Federal Bureau of Investigation as foreign cybersecurity threats, many of which have applicability beyond the U.S. Levine discussed cyberattacks on EMB election infrastructure; the spread of disinformation; cyber threats to voting systems; and false claims of voter information breaches that could undermine the electoral process.
Meredith Applegate, program advisor for IFES in Ukraine, then led a discussion on internet voting, a topic that has become more popular amid the ongoing pandemic. Applegate introduced five key points that should be considered by countries considering internet voting – costs and hidden costs; participation; efficiency; public trust; and adequate security.
The webinar was concluded by Robert Krimmer, professor of e-governance at the University of Tartu in Estonia, who spoke about how to manage security risks prior to and during election events. Krimmer stressed the need to build capacity within EMBs through continuous trainings and changing mindsets when it comes to the use of technology in elections.
The webinar gathered 79 participants from 15 different countries.
Published on January 22, 2021.