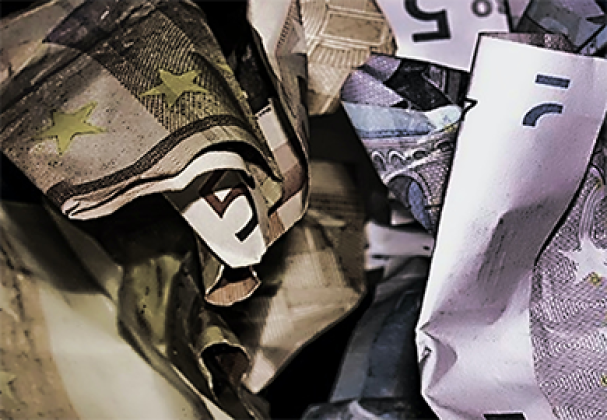 Webinar | Abuse of State Resources: Risks and Solutions
The abuse of state resources (ASR) has been a persistent problem and corruptive force in many electoral processes in Europe. It undermines the democratic process, harms good governance and wastes sparse public resources. In many countries, the problems have become more magnified since the pandemic began.
On April 28, 2021, the International Foundation for Electoral Systems' (IFES) Regional Europe Office (REO) held a webinar that addressed ASR risks and solutions. The webinar gathered 108 participants from 34 countries. IFES Program Manager Daria Azarjew moderated, and the webinar was simultaneously interpreted into Albanian, Armenian, Georgian, Macedonian, Russian, South Slavic language and Ukrainian.



Azarjew and IFES REO Director and Senior Political Finance Adviser Magnus Öhman noted that ASR can be seen as any use of resources belonging to the state to unduly favor or disfavor a political actor. If decisions are based on maintaining a position of power rather than what is best for the country and people, then it is effectively a form of vote buying where people are bribed with their own money. ASR undermines the democratic process by giving influence based not on the quality of a party's policies but on how public resources are manipulated for electoral advantage, which severely disrupts the notion of equal opportunity in elections.
Former Director of Party and Election Finance to the UK Electoral Commission and former U.S. Federal Election Commission Assistant General Counsel Lisa Klein noted that, while regulations are important tools to fight ASR, their effectiveness depends on multiple factors, including a strong oversight body with the political will to act and an impartial judicial institution. Klein noted that ASR in Europe may never be eliminated, but that public institutions should adopt internal rules that prohibit financial abuse and should conduct staff trainings.
Turning the focus to individual countries, Öhman spoke with Katica Nikolovska, member of the State Commission for Prevention of Corruption (SCPC) in North Macedonia. Nikolovska recounted her past experiences when big development projects would immediately commence once an election was announced. Electoral Code changes in 2012 and 2014 forbid such behavior, but new forms of abuses appeared and no sanctions were imposed. Since 2019, the SCPC is authorized to act upon such violations in court. Nikolovska stressed the need for a well-staffed and well-trained oversight department to prevent ASR and is hoping the SCPC is successful ahead of the local elections in October.
Policy Lab Manager at the Center for Research, Transparency and Accountability (CRTA) Tamara Brankovic discussed ASR in Serbia, noting how the recent legal reforms in North Macedonia have been a helpful model for drafting effective recommendations in Serbia, although both countries struggle with enforcement. She emphasized that Serbia has evolved beyond the need for more precise legislation, as evidenced through the frequent abuse during the 2020 election campaign. CRTA continues to fight ASR by advocating for consistent interpretation and implementation of laws and sanctions.
Lastly, Barbara Jouan-Stonestreet, who worked for France's National Commission on Campaign Accounts and Political Party Financing and has assisted public institutions in many countries, shared her perspective of ASR. Combating this issue proves to be difficult since those in power make the rules, but regulations like the restriction of public spending or of increasing salaries or subsidies, unless these are included in the national budget for the year, ahead of elections have become more common.
IFES has worked against ASR for over 20 years. While problems remain, the work of public oversight institutions, civil society organizations and journalists to oversee compliance, monitor abuses and provide trainings, supported by IFES, helps combat ASR in many countries.
Published on May 12, 2021.