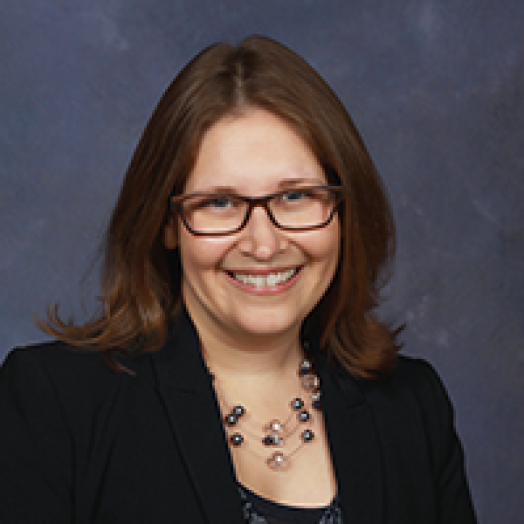 Virginia Atkinson
Senior Global Advisor, Inclusion
Center for Applied Research & Learning
General Inquiries
media@ifes.org
+1 (202) 350-6700
Disability Rights, Access to Health Care, and Disaster Risk Management Expertise
Virginia Atkinson is co-author of IFES's COVID-19 Briefing Series: Inclusion and Meaningful Participation, which examines both obstacles and opportunities to equal political participation brought on by the pandemic, and offers guidance for democracy and governance practitioners, policymakers, and supporters. She has supported disabled people's organizations to conduct public policy advocacy, including on issues related to access to health care and disaster risk management. People with disabilities, who experience discrimination and other barriers to political access, are at risk of having their right to participate compromised during emergencies. Atkinson is working with disabled people's organizations in countries around the world to adapt political participation programming to the COVID-19 context. This includes ensuring virtual programming is accessible and inclusive.
Full Biography
Virginia Atkinson has 15 years of international advocacy and capacity building experience focused on the empowerment of traditionally marginalized groups. She is the senior global inclusion advisor of the International Foundation for Electoral Systems (IFES), where she is responsible for providing strategic leadership to IFES's inclusion portfolio and technical assistance and training to civil society organizations and government stakeholders on inclusive democracy, human rights, and governance. She spearheads IFES's intersectional approach to program design to advance the human rights of people who identify with multiple social identities. Atkinson's technical leadership and close collaboration with regional program colleagues have led to recognition of IFES with the InterAction 2011 Disability Inclusion Award and Zero Project 2015 and 2019 Innovative Practice Awards.
Atkinson has extensive field experience having led and/or participated in over 50 missions to 29 different countries around the world for programs supported by the U.S. Agency for International Development, U.S. Department of State, Australian Department of Foreign Affairs and Trade, Global Affairs Canada and the United Kingdom Foreign, Commonwealth and Development Office. This has included supporting the technical and operational capacity of civil society, media, and government partners in a variety of contexts, such as youth groups in the Dominican Republic, disabled people's organizations in Nepal, election officials in Georgia, journalists in Haiti, and election observers in the Philippines. Atkinson has supported implementation of legal and policy reform at local, national, regional, and international levels and the alignment of domestic legislation with the United Nations Convention on the Rights of Persons with Disabilities and the Sustainable Development Goals.
Atkinson contributes to the development of applied research, tools, and resources for IFES's Center for Democratic Inclusion and Human Rights. She is the lead author of the manual Equal Access: How to Include Persons with Disabilities in Elections and Political Processes and led the development of ElectionAccess.org, a global resource on the political rights of persons with disabilities. Her writing has been published in academic and practitioner journals, including the Nordic Journal of Human Rights, Journal of Youth Development, Journal of African Elections, and Elections in Europe. Working in collaboration with national civil society organizations and IFES colleagues, Atkinson co-developed an innovative Election Access Observation Toolkit methodology which has been implemented in over a dozen countries. Atkinson is an experienced participatory researcher and has co-drafted numerous assessments that privilege the experiences and views of people facing discrimination to identify programmatic strategies that can support increased participation in political life, including Intersectionality Assessment of Political and Electoral Participation in Ukraine, Political Participation of Women and Men with Disabilities in Tunisia, and Identity and Politics in Lebanon: Challenges and Opportunities for Coalition-Building and Inclusion. She led the development of the "Disability Rights and Elections" module of the Building Resources in Democracy, Governance, and Elections training curriculum.
Atkinson is actively involved in numerous international human rights groups, including as an adviser to the General Election Network for Disability Access in the Association of Southeast Asian Nations and serves as a member of the Advisory Board for American University's Institute on Disability and Public Policy and the Organization of Security and Co-operation in Europe's Expert Group on the Rights of Persons with Disabilities. She frequently conducts speaking engagements, including remarks on C-SPAN, at the United Nations in New York City and Vienna, and on Capitol Hill. She was a professional fellow with the U.S. Department of State in Armenia, served as faculty at the National University Ireland, Galway, International Disability Law Summer School, and has guest lectured at numerous universities.
Prior to joining IFES, she worked for Survivor Corps, an organization that advocated for the rights of conflict survivors. Atkinson holds a bachelor's degree in English from Mary Washington College, from which she received the Outstanding Young Alumnus Award, and holds a master's degree in international relations from the University of Reading, England.