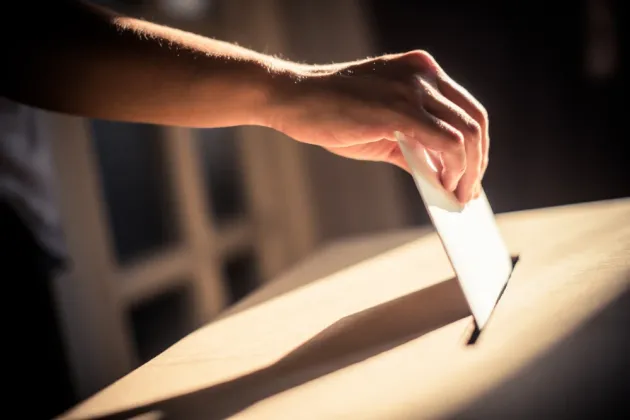 Election Access Observation Toolkit
According to the World Health Organization, one out of every seven people in the world has a disability, yet citizens with disabilities remain underrepresented in political life as voters, election observers, candidates and election officials. Mainstream observer groups often do not hire people with disabilities to serve as observers and only include basic, if any, questions on access for people with disabilities in their checklists. To ensure election observations account for the various barriers that women and men with disabilities encounter, the International Foundation for Electoral Systems (IFES), along with disabled persons' organization (DPO) partners around the world, has developed an Election Access Observation Toolkit.
Drawing upon IFES' experience conducting dozens of election access observations in countries around the world and international and regional standards for inclusive elections, the Election Access Observation Toolkit provides DPOs and election observer groups with the background and tools to effectively incorporate a disability rights perspective into domestic and international observation missions. The toolkit, supported by the Australian Department of Foreign Affairs and Trade, United States Agency for International Development and Global Affairs Canada, gathers lessons learned from election access observations conducted by IFES and DPOs in a wide range of country contexts, including Indonesia, Haiti and Kosovo. The toolkit includes:
Step-by-step instructions for DPOs and national or international observer groups to collect data via standalone disability-focused observations; 
Detailed checklists for long- and short-term observations and guidance on how to contextualize national laws and policies;
An illustrative list of disability-inclusive questions that could be added to the observation checklists of mainstream observers; and
An extensive appendix of resources, such as observer reports from election access observations.
Case studies demonstrating good practices from around the world are highlighted throughout the toolkit. The publication is currently available in English, Spanish and Ukrainian and will be translated into Arabic, Dari, Myanmar and Pashtu in the near future.
"As a person with a disability, my presence as an observer was an unusual experience for those present at polling stations. I think that the members of the election commissions realized that the voting from home option for voters who are unable to move independently is not the only way to create favorable voting conditions. ... I am convinced that there should be more people with disabilities as observers."
– Iryna Tverdokhlib, observer in Poltava region, Ukraine, 2017