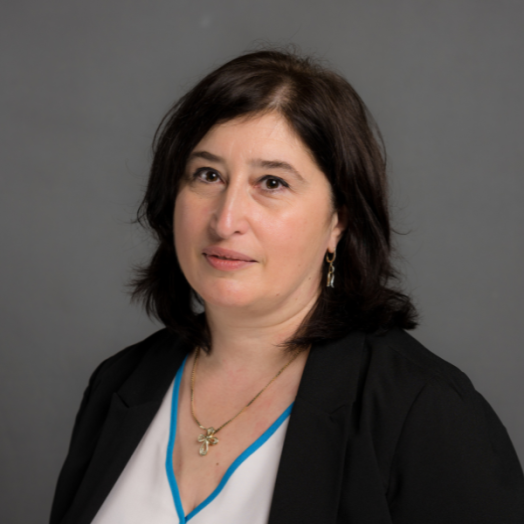 Tamar Zhvania, Country Director, Uzbekistan
Country Director, Uzbekistan
Media Inquiries
media@ifes.org
General Inquiries
media@ifes.org
+1 (202) 350-6700
Tamar Zhvania serves as the International Foundation for Electoral Systems' (IFES) country director in Uzbekistan after accruing more than 21 years of experience in elections and the larger electoral and international development field.
Zhvania was the chairperson of the Central Election Commission (CEC) of Georgia for almost eight years, from 2013 to 2021. Under her leadership, the Georgian CEC oversaw the administration of six national elections, including presidential, parliamentary and municipal elections as well as dozens of re-run elections in the country.
Before her career in public service, Zhvania was a project manager at the United Nations Development Program (UNDP). At UNDP, under European Union projects, she designed and implemented programs oriented on development of election environment through raising public awareness, policy development and capacity building. Ms. Zhvania served as the executive director of the International Society for Fair Elections and Democracy (ISFED) between 2000 and 2006. As a leader of ISFED, one of the largest civil society organizations of Georgia at the time, she supported development of professional nonpartisan election observation as well as advocated to improve legislation and transparency of electoral processes.
Ms. Zhvania was the winner of IFES' annual Joe C. Baxter Award in 2017 for her contributions in advancing election environment as a CEC Chairperson. In 2021, she was awarded with Honorable Membership of Association of Central and Eastern European Election Officials (ACEEEO).
Zhvania has monitored more than 30 elections worldwide including being the representative of OSCE/ODIHR, NUPI and ENEMO international observation missions. Zhvania worked as senior project manager with the National Democratic Institute for International Affairs (NDI) in Nigeria and as an election consultant in NDI Bangladesh. Zhvania has received certification on Advance Study of Nonviolent Conflict in Fletcher Summer Institute of Tufts University and certificate of Conflict Prevention in Electoral Assistance of EC-UNDP Joint Task Force in Barcelona, Spain. She is also a fully accredited BRIDGE (Building Resources in Democracy, Governance and Elections) Workshop Facilitator.
Tamar Zhvania holds a Master Degree in Sociology and is pursuing a PHD in Sociology at Ivane Javakhishvili Tbilisi State University. She is the fellow of the Centre of Democracy, Development and the Rule of Law (CDDRL) in the Democracy and Development Program of Stanford University.