Image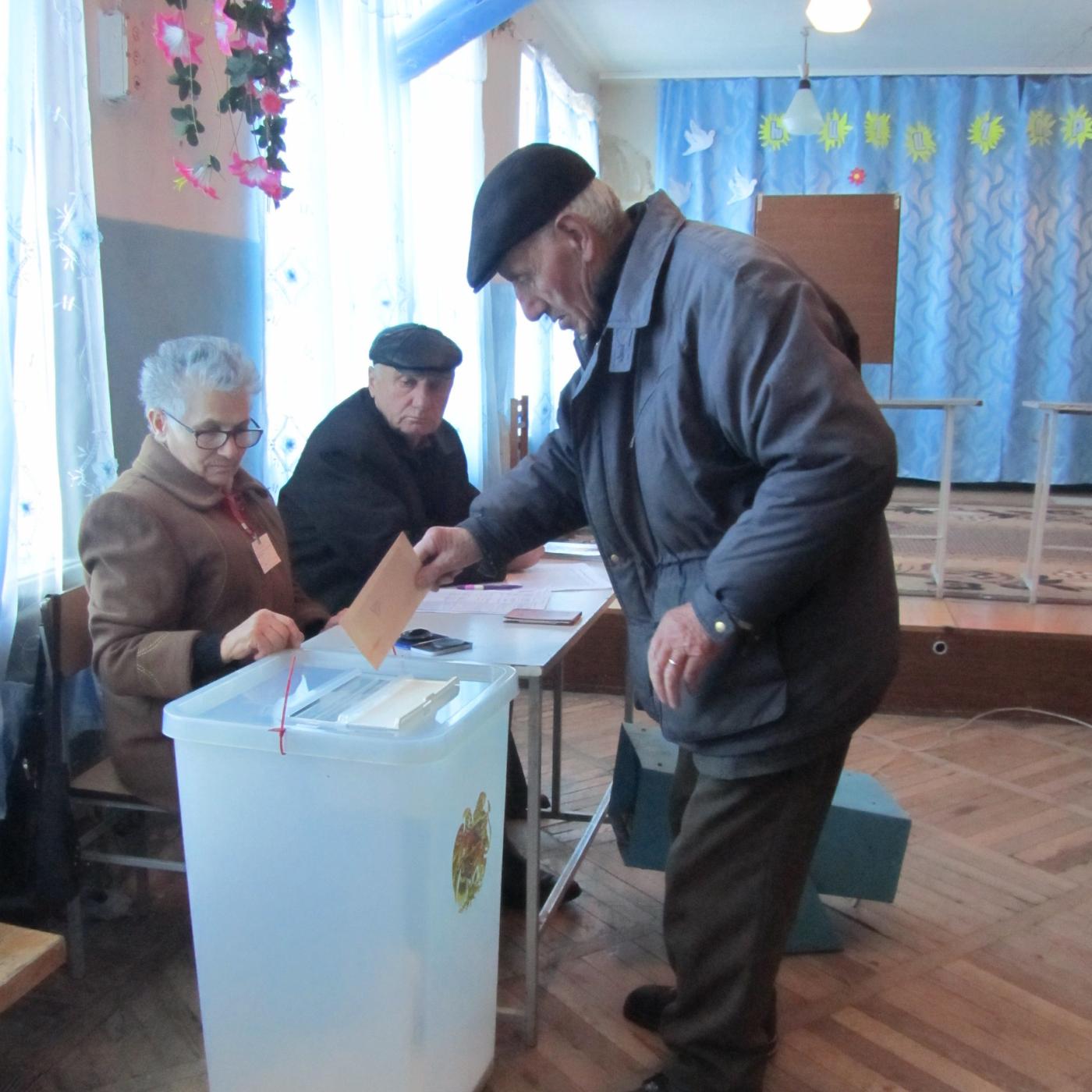 Strengthening Electoral Processes and Political Accountability in Armenia
The International Foundation for Electoral Systems (IFES) is currently working in Armenia under a four-year assistance agreement "Strengthening Electoral Processes and Political Accountability" (SEPPA) funded by the United States Agency for International Development. The SEPPA project seeks to promote the integrity of elections through electoral reform and professional development of election administration and to foster broader citizen engagement in elections and political processes. Through its on-site presence and strategic outreach to domestic and international partners, IFES is a critical player in Armenia, with programming centered on four pillars: electoral code and legal reform; accessibility and inclusion of persons with disabilities; civic engagement and education; and election management body capacity building.
Electoral Code and Legal Reform
In collaboration with the National Assembly secretariat and the three political parties represented in parliament, IFES advances discussions of electoral code development by offering nonpartisan comparative analysis, practical advice and recommendations for incorporating international good practices. Initial electoral legislative reforms have focused on campaign and political finance and political party regulation, with further amendments anticipated to address electoral justice, electoral security and the creation of an inclusive electoral atmosphere. IFES is also supporting the Central Election Commission (CEC) to develop electoral procedural reforms that will strengthen the resiliency of electoral processes to COVID-19 and other unforeseen events.
Citizen engagement, through mechanisms such as listening tours on legal reform and the development of systems for citizens' input on legal processes, bring lawmakers, civil society organizations and citizens closer together, teaching citizens about government processes and encouraging civic activism through firsthand experience, and increasing incentives for lawmakers to create positive and comprehensive laws by engaging directly with the electorate and building democratic political culture.
Accessibility and Inclusion of Persons with Disabilities
IFES pursues heightened electoral accessibility and the inclusion of persons with disabilities in electoral processes in partnership with the Agate Rights Defense Center for Women with Disabilities. IFES and Agate together with the CEC are assessing the 2,000+ polling stations in Armenia using IFES' Election Access Observation Toolkit, noting barriers for voters and recommending improvements that will allow them to fulfill their equal rights as citizens. Concurrent trainings and policy development assistance for the CEC aim to build its capacity for administering inclusive elections through improved communication with voters with disabilities and disabled persons organizations, improved procedures, enhanced civic engagement and involving persons with disabilities as election officials.
Civic Engagement and Education
IFES will pilot its Engaged Citizens civic education course for students at five universities in Armenia, applying IFES' Strengthening Engagement Through Education for Democracy (SEED) methodology. Practical, hands-on learning is encouraged through student participation in debates and other in-class activities to build their understanding of civic engagement as a keystone of a responsive democratic society. The course explores the historical development of both global and Armenian democratic values and aims to build critical thinking and informed decision-making skills in students. Developing skills and understanding among youth populations is critical to strengthening political culture in emerging democracies such as Armenia's.
Election Management and Oversight Body Capacity Building
IFES supports the CEC with building its capacity to conduct technically sound elections. IFES has delivered training on campaign and political finance oversight and worked with CEC lawyers, members of parliament and the judiciary to review and recommend improvements to election dispute resolution, including promoting a peer-to-peer dialogue between European and Armenian judges to improve electoral litigation. Based on the Technical Elections Assessment Mission (TEAM) report produced by IFES in 2019, and the forthcoming reforms to the electoral code, IFES will assist the CEC in institutionalizing changes, updating procedures and increasing professional skills of its staff.