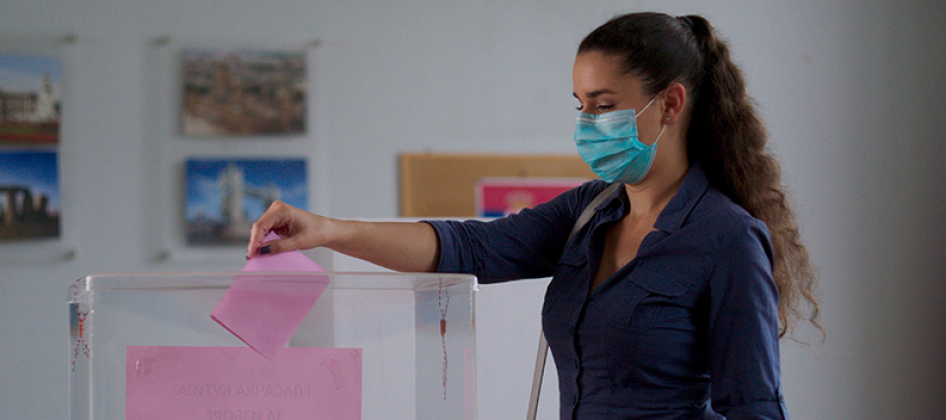 Technical Election Assessment Mission in Serbia
Based on international standards and good practices adopted worldwide, the International Foundation for Electoral Systems (IFES) applies its Technical Election Assessment Mission (TEAM) methodology to assess electoral environments. Using the TEAM model in Serbia, IFES assessed core areas of the electoral process — analyzing both the legal and regulatory framework and implementation practices — to provide technical support and recommendations for stakeholders and interested parties to strengthen electoral transparency and integrity. The report's analysis and recommendations are designed to be addressed through the election reform process and relevant institutions, but also with tailored interventions facilitated by IFES, such as training, capacity building, civic awareness-raising and advocacy. The findings and key recommendations are published in both English and Serbian.
IFES determined the specific categories of focus for the Technical Election Assessment Mission in Serbia after an initial evaluation of the electoral environment and consistent challenges faced in Serbian elections. Between October and November 2020, following extensive desk research and a review of the electoral legal framework, IFES experts consulted more than 20 interlocutors, including representatives of national and local election management bodies, oversight institutions, political parties, citizen observer groups, civil society organizations, interest groups and local experts. Based on the above, IFES experts developed over 70 recommendations regarding different areas of the electoral process mapped across an implementation timeline ahead of the next elections, anticipated for early 2022.

"It is important that citizens believe someone will protect their voter rights." – Civil society representative interviewed by IFES
The assessment found that, although based on democratic principles enshrined in electoral laws, the election environment in Serbia is "riddled with redundancies, decentralization, exclusionary practices and a lack of clarity." While the electoral legal framework is extensive, it spans a number of separate laws, which obfuscate the framework itself and has paved the way for a multitude of gaps and inconsistencies including issues related to implementation. The report notes significant improvements that, over the years, have advanced Serbia's electoral process toward international standards, especially those that provide robust protections for marginalized populations and increase transparency. The report also highlights considerations for improving meaningful participation in the electoral process, strengthening procedures and capacities of election management bodies and oversight institutions and bolstering civic and voter education.  
Published on April 16, 2021.