Summit For Democracy 2023
A hub for IFES's work for the 2023 Summit for Democracy which will be held March 29-30, 2023.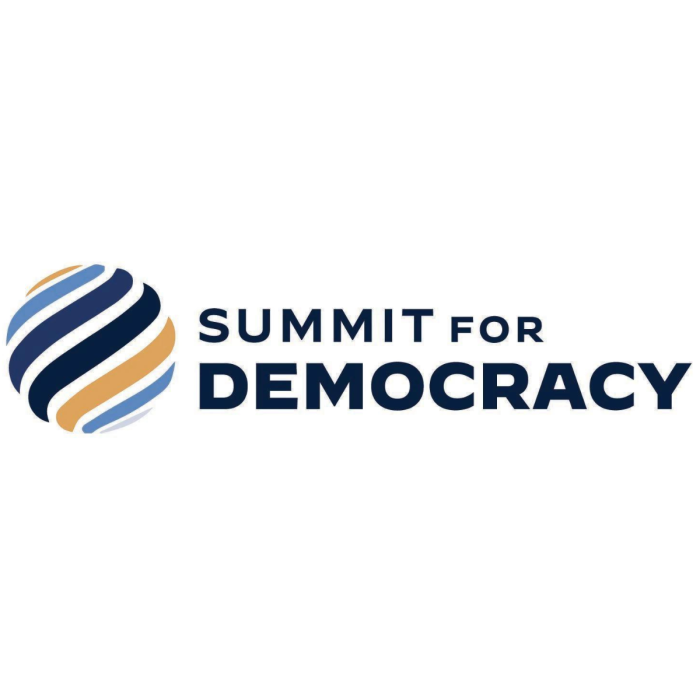 Pull Quote Text
And as a global community for democracy, we have to stand up for the values that unite us. We have to stand for justice and the rule of law, for free speech, free assembly, a free press, freedom of religion, and for all the inherent human rights of every individual.
Heading
President Joe Biden
Credit
Remarks at the Summit for Democracy, 2021
The International Foundation for Electoral Systems (IFES) is proud to be a leader in the 2023 Summit for Democracy. IFES lends our expertise as co-leads of the Disability Rights Cohort and Election Integrity Cohort. 
Summit for Democracy Disability Rights Cohort
The Disability Rights Cohort is led by the Government of Australia and the International Foundation for Electoral Systems (IFES). One out of every seven people in the world has a disability, yet persons with disabilities remain under-represented in political and public life. Participation of persons with disabilities in government institutions, public policy, and legislation provides the basis for promoting equality in all aspects of society by breaking down social stigmas and increasing accountability. With the ongoing effects of the COVID-19 pandemic, climate change, and economic instability all disproportionately impacting persons with disabilities, having a voice in governance is crucial.
The cohort's objectives are to:
Support meaningful engagement of persons with disabilities and their representative organizations in democracy, governance, and public policy.
Promote access to voting, political participation, and civic engagement locally and globally.
Mainstream disability rights across all areas of public policy.
Initial model commitments states can make to promote disability rights can be found here.
Please contact DisabilityCohortS4D@ifes.org for more information.
Summit for Democracy Election Integrity Cohort
The Election Integrity Cohort is led by India with co-leads Greece, Mauritius, and the International Foundation for Electoral Systems. The cohort undertakes collaborative activities to enhance understanding of election integrity with due regard to national, social, and cultural contexts. Credible elections are an essential building block of democracy and one of its most visible processes. They require strong democratic institutions and effective, professional, and impartial administration and must be built upon the principles of transparency, accountable governance, respect for human rights, inclusiveness, rule of law and an independent judiciary, lack of corruption, and a safe environment for all electoral stakeholders. In the lead-up to the second Summit for Democracy, the cohort is focused on three themes:
The institutional framework and capacity of election management bodies, including issues around transparency, neutrality, professionalism, autonomy, resources, and legal protections.
Inclusive and accessible elections that enable meaningful participation with particular attention given to women, youth, persons with disabilities, and other marginalized communities.
The use of technology in elections to improve communications, lower costs, achieve operational efficiencies, enhance transparency, and strengthen data management with an emphasis on best practices.
For more information, please contact electionintegritycohortS4D@ifes.org.