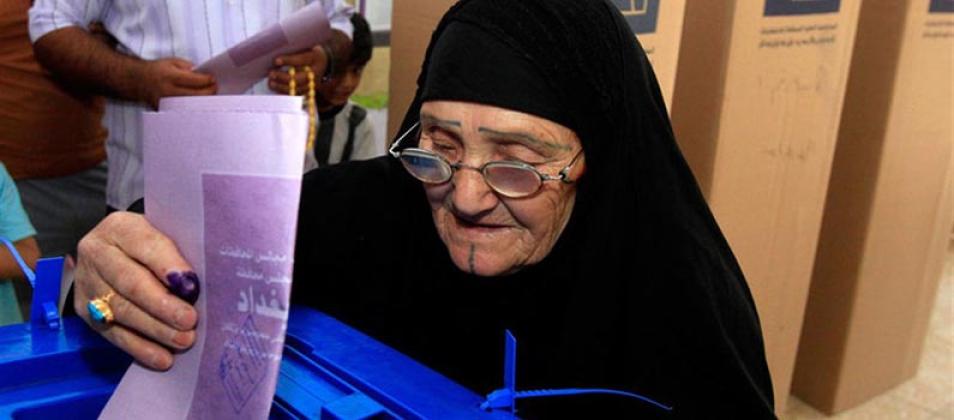 Elections in Iraq: 2021 Council of Representatives Elections
On Sunday, October 10, Iraqi voters will have the opportunity to vote for the Council of Representatives (CoR) in 83 electoral constituencies in 18 governorates. All 329 seats in the CoR will be up for election.
The emergence of large grassroots protests (often called tishreen) throughout the south of Iraq in October 2019 created a chain reaction of political events, leading the CoR to fundamentally change the parliamentary electoral system. After the elections, newly elected CoR members will be responsible for electing the president within 30 days from their first convening. In the face of recent democratic backsliding and unrest related to rising violence, corruption and inequality, the upcoming elections offer an opportunity to build a stronger and more credible election process. The elections will also be a test of Iraq's democratic institutions.
To help you understand this important electoral process, the International Foundation for Electoral Systems (IFES) provides Frequently Asked Questions (FAQs) on Elections in Iraq: 2021 Council of Representatives Elections. IFES FAQs include:
What type of electoral system will be used?
What is the legal framework for these elections?
How will internally displaced persons vote?
When will election results be announced?
Learn more about IFES' programs in Iraq and follow @IFES1987 on Twitter.
Additionally, follow IFES' COVID-19 Survival Guide for Democracies and #COVIDxDemocracy for new analysis and innovative solutions.
Published on October 5, 2021.