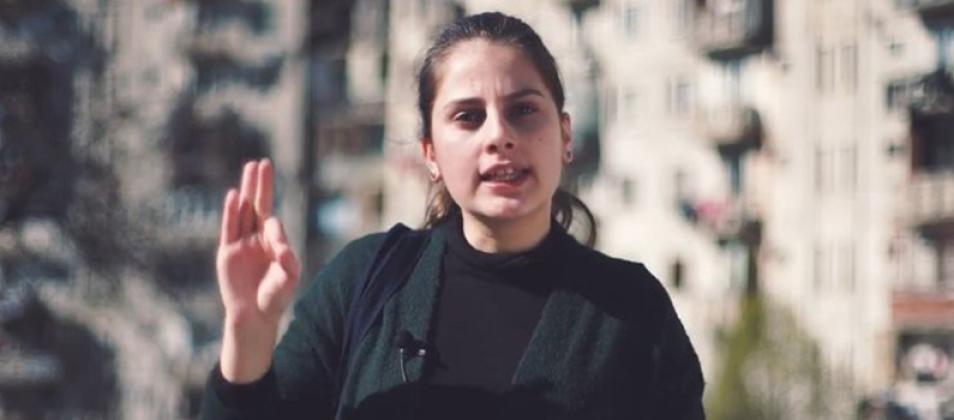 Amplifying the Voices of Disability Rights Advocates in Georgia During COVID-19
People with disabilities encounter discrimination and numerous barriers to inclusion in society, which can result in reduced participation in political and public life. Many of these barriers, especially communication barriers, have been compounded by COVID-19. Since the spread of the novel coronavirus pandemic, many persons with disabilities have experienced a lack of accessible health and safety information, disruptions in access to critical health and support services, increased isolation and exacerbated discrimination.
To support people with disabilities to advocate for equal rights in Georgia, the International Foundation for Electoral System (IFES), with support from the United States Agency for International Development (USAID), launched a series of public service announcements (PSAs) in April 2020. The series provides a platform for people with disabilities to make their voices heard and advocate for equal access to political and electoral rights in Georgia. The PSAs produced feature young women with different types of disabilities sharing how they have been impacted by COVID-19 and the resulting stay-at-home orders. By sharing their experiences at a time of increased solidarity in response to COVID-19, these stories seek to raise awareness about barriers faced by people with disabilities in Georgia to build a more inclusive and accessible society.
This PSA series, which counters stereotypes and negative narratives about people with disabilities in Georgia, builds on IFES' more than 10 years supporting the political participation and inclusion of traditionally underrepresented groups, including women, youth and persons with disabilities.
The videos will be broadcast on national television channels and are available with subtitles in English, Georgian, Armenian and Azerbaijani. The first two videos and transcripts can be found on IFES' ElectionAccess.org.


"... [A]ctive public transport does not make any difference for many of our citizens, as they are unable to access it. Upon my request, an adapted public bus has been assigned to my neighborhood, however, such precedent still remains as a rare case."
"There is a large number of people who are deprived of communication, even beyond isolation, due to inaccessible information formats."

IFES' project in Georgia is made possible with the support of USAID through the Consortium for Elections and Political Process Strengthening (CEPPS). Established in 1995, CEPPS pools the expertise of three premier international organizations dedicated to democratic development: IFES, the International Republican Institute and the National Democratic Institute. CEPPS has a 20-year track record of collaboration and leadership in democracy, human rights and governance support, learning from experience, and adopting new approaches and tools based on the ever-evolving technological landscape.