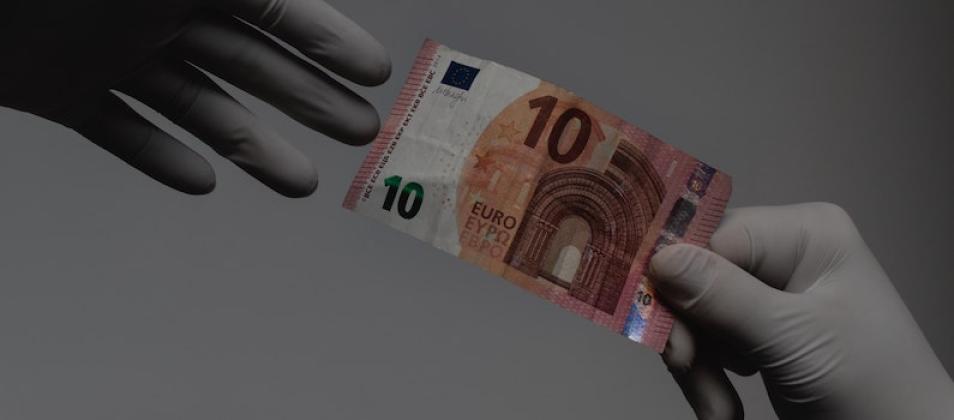 COVID-19 Corruption: Key Risks to Democratic Institutions
by Chelsea Dreher and Alexandra Brown
Public sector corruption during crisis heightens risks to democratic norms and institutions, which may already be under siege. There is compelling evidence that pervasive corruption can cause low levels of public trust and democratic participation. During a crisis, public trust might be further eroded as citizens' lives are disrupted and they feel acutely dependent on the government for safety and security. This societal fragility can be compounded when public officials take advantage of the crisis for personal or political gain, and the risks are further magnified when elections are postponed or when emergency measures are established that restrict fundamental democratic rights.
In addition to longstanding work on strengthening transparency and oversight of public funding and spending and deterring the abuse of state resources, the International Foundation for Electoral Systems (IFES) supports local partners globally to implement anti-corruption commitments. This includes a focus on four key areas in which public sector corruption can erode the credibility and legitimacy of democratic processes and institutions: public sector integrity, public procurement, judicial ethics and independence, and political finance. These areas are now further at risk due to the current crisis posed by the COVID-19 pandemic, and the risk is to democracy itself as many actors exploit corruption not solely for personal enrichment but to consolidate power.
Public corruption is like a thread that, if pulled, can undermine the entire democratic tapestry. For example, corrupt campaign spending can lead to kickbacks in public procurement, which may in turn be left unchecked if the judiciary is compromised. Crisis situations magnify existing corruption vulnerabilities and create new opportunities for personal or political gain.
Public Sector Integrity
The impartial use of government power and resources for the public good is essential to public sector integrity. In a crisis, especially when emergency powers have been invoked, many of the usual accountability and oversight mechanisms might be bypassed, increasing the risk of abuse of power for personal or political gain.
As governments and international organizations quickly mobilize large economic relief packages to respond to the financial crisis caused by the public health response, there are heightened risks of fraud and abuse by the public officials who exercise discretion in determining which industries and companies are eligible for relief. Politicians and senior public officials are also uniquely positioned to abuse the public trust for private benefit. For example, in the United States, some legislators have been accused of – but not charged with – insider trading after receiving confidential briefings on the coronavirus pandemic, while the Ukrainian government has been accused of securing coronavirus tests for the exclusive use of parliamentarians and senior government officials. Noting previous failures of officials to account for donations and public funds during similar crises, the Anti-Corruption Commission of Zimbabwe released a statement calling on responsible individuals in the Ministry of Health and Child Care to establish appropriate transparency and accountability mechanisms for the management of COVID-19 resources, offering assistance to develop these mechanisms.
Many governments have also announced restrictions and delays in processing requests for information, weakening the ability of civil society and journalists to monitor governments' responses to the crisis and hold officials accountable for corrupt conduct. In Montenegro, there are concerns that the crisis may have long-term impacts on the country's freedom of information law, as the Parliament plans to move forward with modified public consultation processes that are expected to severely undermine public debate on controversial amendments. Globally, cases of reported retaliation against whistleblowers have spiked, compounding the risk of impunity for abuses.
Public Procurement
Public procurement frameworks enhance transparency and fair treatment in government purchasing and contracting. When working effectively, these rules prevent officials from using public funds to advance their personal interests. However, the urgent need for goods and services to confront the spread of COVID-19, to carry forward with governance and adapt elections to prevent the transmission of the virus may necessitate suspension or adaptation of normal compliance, due diligence, review and transparency measures. Loss of such safeguards can open the door to price gouging and misuse of public funds – challenges that are sometimes compounded by an influx of international assistance. During the 2014 Ebola crisis, for instance, there were cases in which individuals pocketed international relief funds while health workers went unpaid.
Loss of transparency in procurement processes is a core concern, as it reduces stakeholders' ability to demand accountability both now and after the emergency. As completion periods are shortened, and some states opt to withhold information on purchases to ensure they are not outbid, there is less public information about how government funds are being spent. Decreased supervision of staff in remote work environments can also reduce the quality or existence of records – making ex post facto review or enforcement difficult. The risks associated with such loss of transparency are increasingly apparent in countries such as Slovenia, where civil society organizations and journalists have been unsuccessfully seeking clarity on what "protective equipment" the government recently procured from a Slovenian "gambling mogul" and other companies in a round of purchases totaling €80 million.
Finally, there are risks that current departures from transparency requirements and modifications to procedures will not be rolled back once the state of emergency is lifted. Changes to procurement regulations will need to be tracked and analyzed throughout this challenging period to understand its full impact on government purchasing and contracting.
Judicial Ethics and Independence
As noted in the International Commission of Jurists Geneva Declaration, judicial independence in times of crisis is essential to checking the exercise of emergency powers by the executive. Restricting the opportunity for review over the exercise of emergency powers is one way in which states have undermined the independence of the judiciary in crisis and limited its capacity to hold corrupt public officials accountable. For example, in Israel, a court shutdown ordered by Prime Minister Benjamin Netanyahu's justice minister effectively delayed Netanyahu's upcoming criminal trial on bribery and other corruption charges.
In other cases, judges may have increased discretion, which can heighten risks of ethical lapses and corruption. Even when there is no evidence of abuse, perceived corruption can damage the credibility of democratic institutions. For example, judges in many countries are playing a critical role in large-scale prison release efforts designed to prevent large outbreaks in crowded facilities in which social distancing and other safety measures are not feasible. For example, after a recent decision by the Ontario Superior Court, judges in Canada have started to consider the heightened health risks of detention when deciding whether to grant bail to detainees, although the underlying assessment to be used by judges when making these determinations is not yet settled. Similarly, as many courts close and reduce caseloads, judges have increased discretion over which cases will be deemed "critical" enough to move forward and which will be delayed, as well as over access to courts. In Zimbabwe, for instance, protection measures issued by the chief justice restrict access to hearings to the parties and their legal representatives. These types of measures – even if intended to support the pandemic responses – could impede transparency and independent monitoring and increase perceptions of corruption in the judiciary.
Political Finance
An increasing number of states face difficult decisions about postponing or modifying elections as the pandemic unfolds. Strong regulation and oversight of political party and campaign finance activities, as well as effective punishment for violating these rules, can play an important role in reassuring voters that a modified electoral process was free, fair and representative. Political finance regulations serve a broad range of purposes, from preventing or exposing vote buying, to preventing donors from gaining undue influence over politicians, keeping incumbent parties from using state resources to enhance their own electoral prospects and blocking prohibited sources of funding – e.g., from criminal organizations or foreign actors – from making their way into party or candidate accounts.
Yet the COVID-19 pandemic is contributing to circumstances that can undermine even the strongest of regulatory frameworks. These include unavoidable interruptions or delays in the operations of financial oversight institutions as staff shift to working remotely and, in some countries, limits on access to information and journalistic freedom that could diminish the transparency and effectiveness of political finance oversight. Parties in power may also exploit emergency powers to modify or weaken political finance regulations, pushing through permanent amendments to disclosure rules with minimal debate. There is also heightened risk for abuses of state resources, which creates an unfair advantage for incumbents. An example is the distribution of state-purchased medical equipment to political supporters or as handouts at election campaign events.
One important consideration is that effective response to the COVID-19 crisis may conflict with regulations that are meant to prevent misuse of regulatory powers to garner political support. For instance, Montenegro's Law on Financing of Political Entities and Election Campaigns restricts state and local spending for a six-month period in advance of a major election, and requires that data on social welfare payments be published at regular intervals throughout campaign periods. Such measures can prevent misuse of state funds to secure votes – yet the health crisis necessitates higher than normal spending on social support programs at present, and elections are set to be held no later than October 2020. Similar challenges are certain to emerge in other contexts, as states confront the challenges of COVID-19 and approach deadlines for elections.
Mitigation Measures
The risks explored above stem in part from the implementation of emergency response measures. Emergency measures intentionally provide increased flexibility and authority to governments to enable them to respond quickly to a crisis. As a result, they often increase discretion and disrupt normal oversight and accountability mechanisms, creating openings for public sector corruption that can have long-lasting consequences in democratic societies. However, both government institutions and civil society can take several measures to fill the gap in oversight and accountability and prevent, detect and respond to corrupt conduct during the COVID-19 public health crisis. These measures, to be explored more fully in a forthcoming IFES paper, emphasize proactive disclosure to increase public access to information; application of minimum procedural controls and standards that enable ex post review and enforcement; increased support for independent agencies and civil society actors performing important oversight functions; diverse political buy-in for emergency measures or legal amendments; and support to public officials to reinforce ethical conduct.
Chelsea Dreher is a research officer and Alexandra Brown is a legal and research officer at IFES.