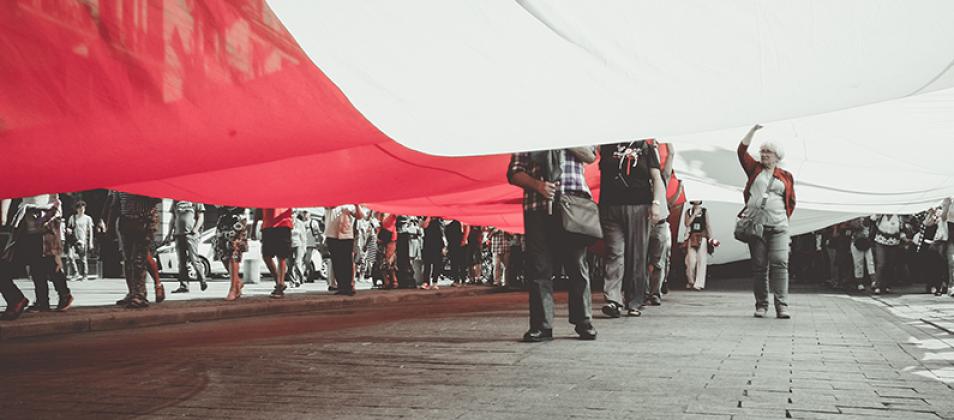 Elections in Poland: 2020 Presidential Election
On June 28, 2020, Poland will hold its presidential election. The election was originally to be held on May 10, 2020, but ultimately delayed after significant national debate over a proposed new postal balloting system due to the COVID-19 pandemic.
The winner of the 2020 presidential elections will secure a five-year term, including three years with no national elections to interfere with policy implementation. As a result, this year's elections are the latest battleground for the long-standing conflict between the governing Law and Justice party, PiS, and a coalition of four opposition parties, led by the Civic Platform party, PO. PiS has been noted by observers as a right-wing populist party and came to power in 2015 when its candidate and incumbent, Andrzej Duda, was elected president. At the time, PiS also won an absolute majority in Poland's lower house of Parliament, the Sejm.
Recent elections, including 2019 European Parliament and national parliamentary elections, have demonstrated polarization across Poland's voting bloc and threatened PiS' claim to power, as the opposition coalition secured the majority in the upper house of Parliament, the Senat. This year's elections will again test PiS' political prowess amid growing domestic and international concerns of euroskepticism, nationalism, anti-immigrant and anti-LGBTQ rhetoric and encroachment on media freedom. The opposition coalition led by PO has accused PiS of widespread corruption, eroding democratic standards and undermining the European Union, and thus has led a coalition platform to counteract these perceived actions.
During his five years in office, President Duda has supported PiS-led policies that have been highly contentious across Poland. Duda's potential loss would enable the opposition (PO) to provide a check on the ruling party and its measures through presidential veto powers. With that in mind, these are high-stakes elections for both political parties and Poland's political future – domestically and internationally.
Electoral Measures Being Taken to Mitigate Public Health Risks From COVID-19
Voters can vote in person on June 28 or by mail up to 12 days prior to the election if in self-isolation or quarantine.
Poll workers will receive FFP1 masks and gloves, which are to be changed every hour.
Poll workers will be at least 1.5 meters apart, and each of their stations will be covered with a barrier at least one meter above the "breathing zone."
Poll workers and voters will be provided with hand sanitizer upon entering the polling stations.
Polling stations will be aired out at least every hour for 10 minutes.
All high-touch surfaces will be disinfected every hour. 
Based on the size of the electoral precinct, there will be a maximum of one person allowed per 15 square meters.
IFES Resources
Learn more at the International Foundation for Electoral Systems' (IFES) COVID-19 Survival Guide for Democracies.
A recent paper from the IFES COVID-19 Briefing Series, Safeguarding Health and Elections, details how to safely conduct elections during a pandemic and other public health emergencies.
Read IFES Regional Director for Europe and Eurasia Dr. Beata Martin-Rozumiłowicz's article, "Poland Yet Again Cast in the Role of Democracy's Bellwether," published in Transitions Online on May 6.
Published on June 26, 2020.