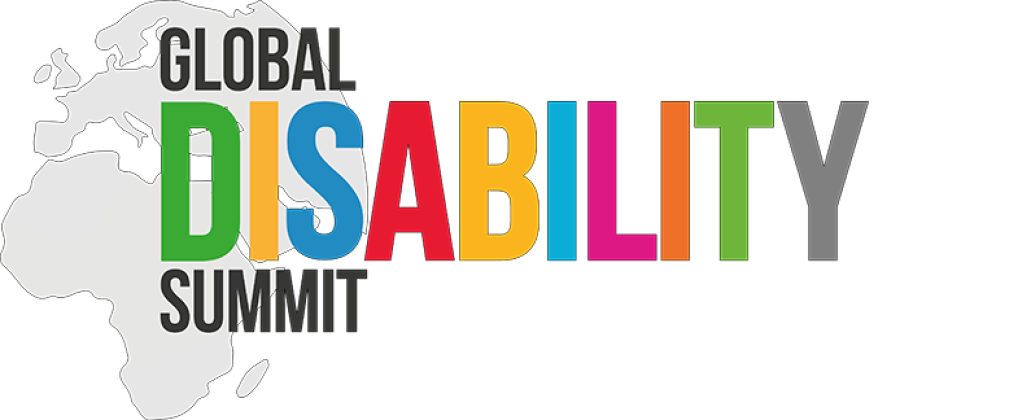 IFES Champions Global Disability Summit Commitments
In February 2022, the International Disability Alliance (IDA), the government of Norway and the government of Ghana hosted the second Global Disability Summit. The Summit sought to mobilize efforts for the implementation of the UN Convention on the Rights of Persons with Disabilities (CRPD) under the theme of "Leave No One Behind" and building back better from the COVID-19 pandemic.
All governments and organizations in attendance at the Global Disability Summit made concrete commitments to disability inclusion. IFES is honored that the Swedish International Development Cooperation Agency (Sida) made their support of IFES' disability rights work one of their commitments to the Global Disability Summit. IFES has made commitments in line with Strategic Outcome 3 of IFES' five-year strategic plan adopted in 2019: All people safely participate in civic and political life on an equal basis. IFES' work in support of Strategic Outcome 3 employs a rights-based intersectional approach. In line with this institutional emphasis on inclusion in all aspects of its work, IFES' commitments focus on promoting the leadership of Indigenous persons with disabilities, promoting the participation of young persons with disabilities in political life and expanding access to accessible election technology.
IFES has committed to the following:
IFES will collect information on barriers to political participation experienced by Indigenous persons with disabilities and develop recommendations to be shared with relevant government stakeholders. IFES will also use the information to conduct outreach and build partnerships with and between Indigenous Peoples organizations and organizations of persons with disabilities (OPDs) to promote the leadership of Indigenous persons with disabilities.
IFES will increase the engagement of young people with disabilities in political and civic life. This includes both mainstreaming young people with disabilities across all IFES activities, but also developing targeted initiatives focused on young people with disabilities. IFES will conduct its political leadership course for young people with disabilities, Engaging a New Generation for Accessible Government and Elections (ENGAGE), in at least four countries and will develop an online version to ensure continued implementation during the pandemic and to reach more learners. Young people with disabilities will be placed in internships with government institutions, political parties and civil society organizations to apply the knowledge and skills they gained during the course.
IFES will also promote participation in political and public life by creating accessible civic education for learners with disabilities. In formal education settings, such as universities and vocational schools, IFES will adapt its signature civic education methodology to inclusive digital content. To reach learners in nonformal education spaces, IFES will identify best practices through research into successful civic education interventions and disseminate recommendations for youth organizations, OPDs, government and practitioners.
IFES will produce guidelines for accessible election technology that promote the use of accessible technology throughout the electoral cycle and innovative methods to reach voters or train polling staff, such as VR/AR. IFES will also train OPDs on how to conduct digital advocacy and will develop political digital advocacy tools and resources that can be adapted to different country contexts.
During the Global Disability Summit, IFES and the U.S. Agency for International Development (USAID) hosted a side event titled "Youth with Disabilities Lead: Linking the Summit for Democracy and the Global Disability Summit," which featured a discussion with young leaders with disabilities from around the world about inclusive democracy. The event explored forthcoming updates to the USAID disability and youth policies and ways the 2022 Disability Inclusive Democracy Year of Action stemming from the Summit for Democracy and the Global Disability Summit can be leveraged to enhance political access of young people with disabilities. 
Learn more about IFES Inclusion work and follow @IFESDisability on Twitter.
Published April 1, 2022.