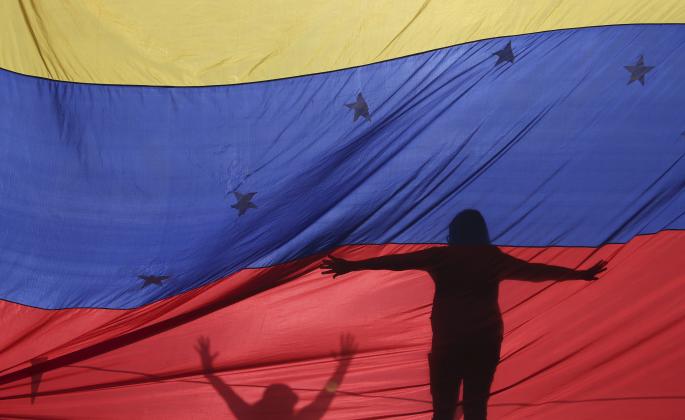 IFES Statement on the Crisis in Venezuela
The following is a statement by Bill Sweeney, president and CEO of the International Foundation for Electoral Systems (IFES), on the crisis in Venezuela: 
"IFES is deeply troubled by the continuing political and economic crises in Venezuela and the effort by Nicolas Maduro's regime to legitimize its authoritarianism through the ballot box. The July 30 election for a new Constituent Assembly was rife with fraud and undemocratic practices and we condemn the vote. 
"Indeed, Smartmatic, the company that provided the voting system software, released a statement saying there was no doubt that the results were manipulated. Voters were not even given the option of rejecting the plan to create the Constituent Assembly, which will have the power to dismiss any branch of government including the opposition-controlled legislature. No major election monitoring missions were allowed to observe the process. 
"IFES has closely followed the deteriorating situation in Venezuela. In 2014, we honored Venezuelan opposition leader Maria Corina Machado with the Charles T. Manatt Democracy Award for her relentless efforts to defend freedom and democracy in her country. Like many opposition leaders in Venezuela, Machado has been the target of numerous unproven accusations by the Venezuelan government and death threats. This year, we will honor the secretary general of the Organization of American States, His Excellency Luis Almagro, with the 2017 Democracy Award. He has been a prominent critic of the Maduro regime and the march toward dictatorship in Venezuela. 
"We would also like to commend Smartmatic for disclosing that Venezuelan officials manipulated over one million out of the 8.1 million votes that the government claims were cast. While Smartmatic has worked on previous elections in Venezuela and certified those results, the company has clear evidence that results of the July 30 vote were doctored. 'Our belief is that because there were no observers at the stations, a number was announced that had no relationship to that of the number the machines had counted,' said Mark Malloch-Brown, chairman of the company. Smartmatic's disclosure was courageous and demonstrates market leadership in the election vendor community. 
"For years, Venezuelans have taken to the streets to protest their government's authoritarianism, calling for a return to democracy. Unfortunately, this fraudulent electoral process has only brought the country closer to dictatorship. At IFES, we believe the right to vote is a fundamental political and human right, as integral to the success of democracy as freedom of speech, religion, assembly and the press. We will continue to spotlight the crisis in Venezuela until its citizens are given the right to choose how they are governed."