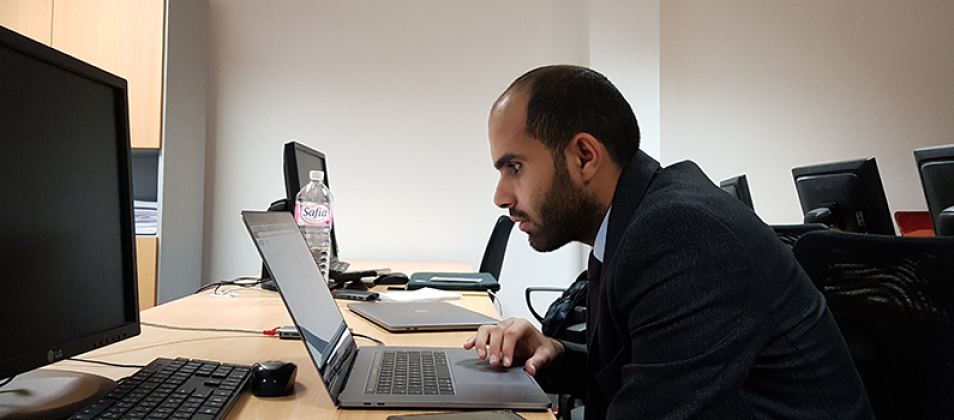 Libyan Election Staff Trained on Election Dispute Resolution and Voter Registry Database
Members of Libya's High National Elections Commission (HNEC) recently participated in trainings led by the International Foundation for Electoral Systems (IFES), with support from the United States Agency for International Development, on election dispute resolution (EDR) and voter registration (VR) database management.
From November 23-26, 2018, staff met in Tunis, Tunisia, to discuss Libya's current procedures for EDR and develop new regulations for the upcoming elections based on the new legal framework. This meeting followed a workshop in early November, during which participants met with and discussed a study prepared by IFES Legal Expert Azza Maghur on the legal provisions in Libya's electoral legislation and prominent court cases and specific complaints received during the 2012 and 2014 elections.
Maghur facilitated the meeting, which gave HNEC staff the opportunity to continue discussions on previously implemented EDR regulations and elections legislation as compared with international best practices, and to review the recently passed referendum law and potential impact on the EDR process during upcoming elections. Some of the suggestions for a future EDR framework included creating a subcommittee to receive, investigate and resolve disputes, and to establish clear mechanisms for election administrators to submit these complaints. Participants also identified the need for additional studies and more training for elections officials and judges on managing EDR cases. The recommendations produced by both meetings will be incorporated into Maghur's study and will be considered for incorporation into the electoral legislative framework ahead of Libya's future elections.
From November 25-December 3, IFES also conducted a training on database management for HNEC information technology (IT) staff. The goal of the training was to teach participants basic SQL and provide them with the technical skills to manage the VR database independently. While the HNEC IT staff started the training covering the fundamentals of SQL, they quickly accelerated to more advanced functions and went into more detail on the VR database. Participants enjoyed the training and were eager to learn, often working far past the end of a session to practice and prepare questions for the next day. The HNEC IT staff requested additional training in 2019 to increase their familiarity with the VR database and the programming language on which it's built and learn how to better use it.
IFES has been working in Libya since 2012 and works closely with the HNEC, Central Committee for Municipal Council Elections, the Ministry of Education, civil society organizations and other stakeholders to conduct voter outreach and engagement and provide technical support on elections procedures. To learn more about IFES' programming in Libya, please visit this page.