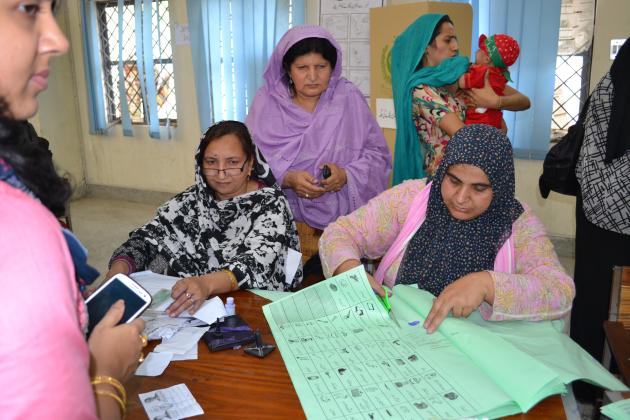 Pakistan's National Assembly Passes New Election Bill
On August 22, 2017, the Pakistani National Assembly passed Election Bill, 2017, a major achievement for electoral reform in Pakistan. Most notably, Election Bill, 2017 consolidates nine election laws and empowers the Election Commission of Pakistan (ECP) to operate independently, including establishing rules without the approval of the government. Furthermore, the law improves mechanisms for voter registration, election dispute resolution, political finance, and the inclusion of women and persons with disabilities in the electoral process, among others reforms, all of which contribute to the strengthened credibility of elections in Pakistan.
Since 2009, the International Foundation for Electoral Systems (IFES) has worked with the ECP to put forward and pass electoral reforms through direct technical assistance and legal reform guidance. IFES is the longest standing technical assistance provider supporting the ECP's work on the unified law. IFES provided support following the 2008 general elections and during the strategic planning processes for both the 2010 and 2014 five-year strategic plan. As a member of the ECPs Legal Framework Committee (LFC) – which was established with the mandate to consider and suggest reforms to the legal and regulatory framework – IFES provided continued guidance to the LFC's Parliamentary Committee for Electoral Reforms following the 2013 general elections. The Election Bill, 2017 included many of IFES' recommendations and is a significant step forward for electoral reforms ahead of the 2018 general elections.
The Senate is currently debating the law.