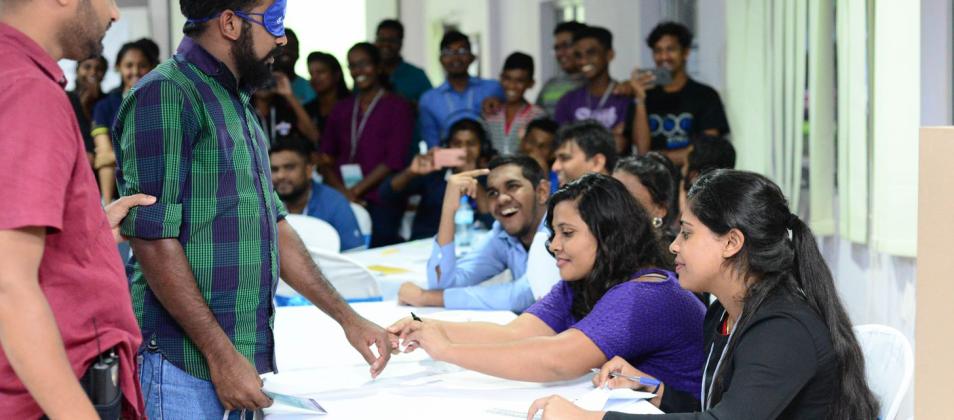 Photo Gallery: August 2018 Democracy Fellowship Youth Camp - Sri Lanka
From August 11 to 13, the Election Commission of Sri Lanka (EC) and the International Foundation for Electoral Systems (IFES) held a "Democracy Fellowship Youth Camp" with 70 participants from across Sri Lanka.
Coinciding with International Youth Day, the three-day camp empowered young people with the skills needed to partner with the EC in implementing their own community-based voter education programs and engaging other youth as democratic stakeholders. Throughout the camp, participants engaged in interactive sessions that focused on characteristics of effective democratic leaders, the electoral system in Sri Lanka, the importance of civic participation, and opportunities for youth to become more engaged in the democratic process. Utilizing simultaneous interpretation, the interactive sessions also provided opportunities for Sinhalese, Tamil and Muslim youth to work together to develop shared strategies. On the final day, participants developed voter and civic education goals and worked in teams to create action plans for implementing voter education programs in the upcoming weeks.
The initiative is part of IFES' United States Agency for International Development-supported Improved Election Management Program.
To view the gallery on Flickr, please click the image below.