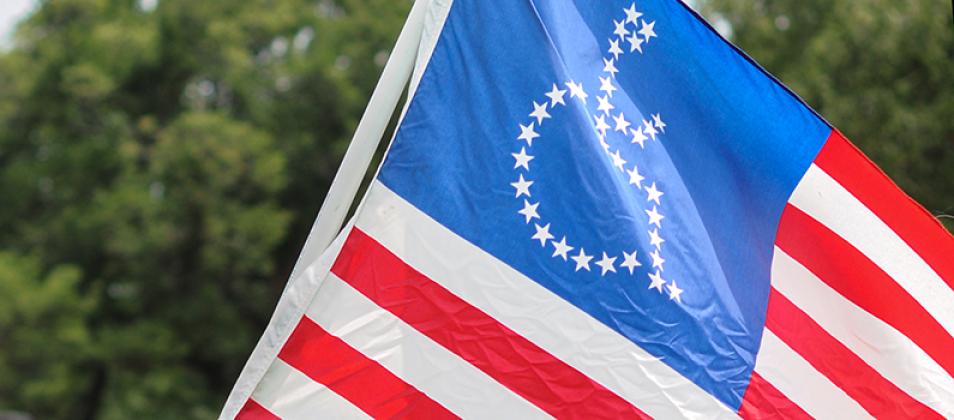 Senate Bill Advances U.S. Leadership on International Disability Rights
On June 3, United States (U.S.) Senator Bob Casey (D-Pa.) introduced S. 3880, the Office of International Disability Rights Act, to promote the global visibility and rights of people with disabilities through American development and diplomacy, with cosponsors Senator Dick Durbin (D-Ill.), Senator Tammy Duckworth (D-Ill.) and Senator Chris Coons (D-Del.).
"Today, we are one step closer to advocating more effectively alongside the one billion persons with disabilities worldwide who seek to fully exercise their rights. IFES believes the promise of democracy can only be fulfilled when all citizens can equally participate. IFES thanks Senator Casey and co-sponsors Senators Durbin, Duckworth and Coons for their leadership on disability rights and democracy."

– International Foundation for Electoral Systems (IFES) President and CEO Anthony N. Banbury, in a June 4 press release by Senator Casey
The act was introduced 30 years after the landmark Americans with Disability Act and builds on U.S. leadership on disability rights globally. Specifically, Senator Casey's bill would:
Establish a permanent Office of International Disability Rights at the U.S. Department of State (State), to be led by an ambassador-at-large for disability rights;
Require State to develop and implement a formal policy on disability inclusion;
Elevate disability rights across the U.S. government and multilateral fora;
Ensure the accessibility of U.S. embassies, consulates and other overseas facilities abroad; and
Require all civil service and foreign service personnel to undergo disability inclusion training.
"During this global pandemic, people with disabilities have been victims of the crisis in much greater numbers than the rest of the public. As a global leader in disability rights, the United States has a responsibility to promote the rights of people with disabilities."

– Senator Casey
The bill – endorsed by IFES alongside Disability Rights International, Humanity & Inclusion and the United States International Council on Disabilities – is a companion to the bipartisan legislation introduced in the U.S. House of Representatives by Congresswoman Dina Titus (D-Nev.) and Congressman Don Young (R-Alaska). H.R. 3373, the Office of International Disability Rights Act, was approved by the House Foreign Affairs Committee in December 2019 and awaits a floor vote.
"International disability rights is simply good policy. Disability rights are human rights, and the core of State's mission is to advance the human rights of all people worldwide. The political participation and leadership of disabled people, including those who belong to other underrepresented groups such as women, young people and internally displaced people, is crucial to resolving conflict and sustaining peaceful and prosperous democracies."

– Former U.S. Department of State Special Adviser for International Disability Rights Judith E. Heumann, in a December 2019 op-ed on the Office of International Disability Rights Act
IFES provides the U.S. Congress with nonpartisan analysis, technical advice and resources on international disability rights, including through events, testimony, briefings and publications.
Stay informed by signing up for IFES updates and learning more about our work to promote the full political participation of persons with disabilities.
Published on June 24, 2020.