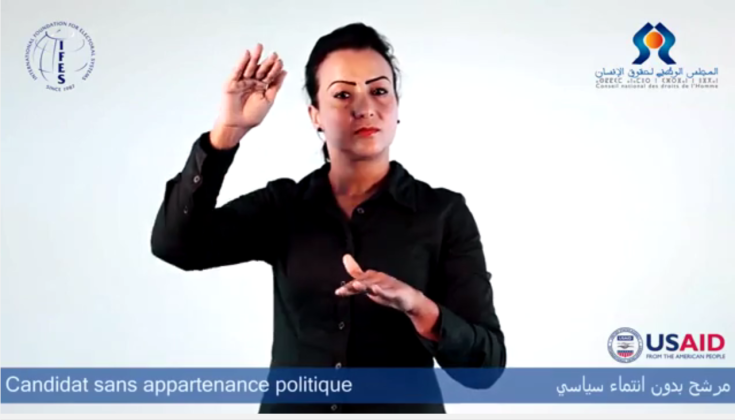 Video: IFES Creates an Electoral Lexicon in Moroccan Sign Language
Currently, there are approximately 300,000 individuals living with various degrees of deafness in Morocco. Morocco does not have a unified Sign Language (SL) and uses four different types depending on the geographic location. In some instance, SL may not even exist, which leaves Deaf persons isolated from society and lacking accessible information. Many associations that work with Deaf persons have advocated for a nationwide adoption of SL as the medium of instruction in all Deaf schools and training institutions.
In collaboration with a Moroccan Sign Language (MSL) consultant, the International Foundation for Electoral Systems (IFES) as part of the Consortium for Elections and Political Process Strengthening adopted the IFES Electoral Lexicon to MSL, improving access to civic education information among the deaf community. A manual of the lexicon was created and distributed in hard copy and on DVD. A cross-platform smartphone app is under development to communicate the lexicon to Deaf and non-Deaf persons in French, Arabic, English, and MSL.