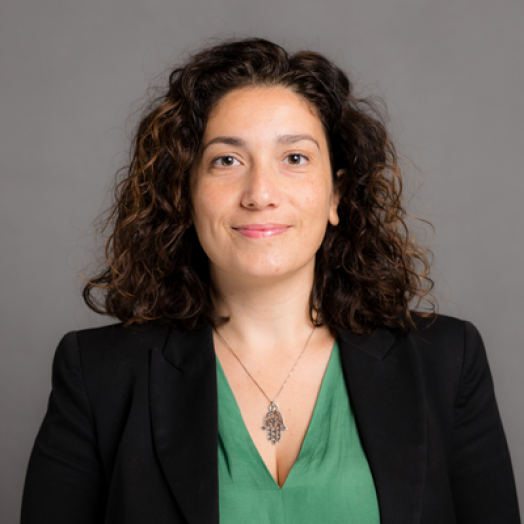 Adele Ravidà, Country Director, Senegal
Country Director & Senior Election Systems Advisor, Senegal
General Inquiries
media@ifes.org
+1 (202) 350-6700
Adele Ravidà, currently the International Foundation for Electoral Systems' (IFES) Country Director and Senior Election Systems Advisor for Senegal, is an election specialist with over 12 years of experience in post-crisis, transitional and developing contexts. She has participated in several short and long-term projects in Burkina Faso, Cote d'Ivoire, Kosovo, Lebanon, Liberia, Mali, Morocco, Niger and Tunisia. Before Senegal, Ravidà served as IFES Country Director in the Democratic Republic of the Congo (RDC) between 2019 and 2021.
She is a specialist in providing technical assistance in elections, democracy development and governance, having worked for the United Nations system both in peacekeeping missions (Cote d'Ivoire, 2009-10 and DRC, 2018-19) and for the United Nations Development Programme (Burkina Faso, 2015-16). She also worked in a number of observation and assessment electoral missions as an election and legal analyst with the European Union (EU), National Democratic Institute (NDI) and International Republican Institute. In 2015, she was the voter registration expert for the EU election expert mission to Cote d'Ivoire ahead of the 2015 presidential election. In 2016 and 2017, she joined the IFES team in Burkina Faso, providing advice on electoral dispute resolution and election management and leading the implementation of an electoral conflict and mitigation program in partnership with the National Independent Electoral Commission. In 2018, Ravidà worked as an election expert with the Consortium for Elections and Political Process Strengthening (CEPPS) in the Election Rapid Response Feasibility Study to DRC and later as an electoral officer for law and dispute resolution for the United Nations Organization Stabilization Mission in the DRC.
Ravidà holds a degree in international relations and a postgraduate degree in peacebuilding and conflict management. She is fluent in English, French, Spanish and Italian.