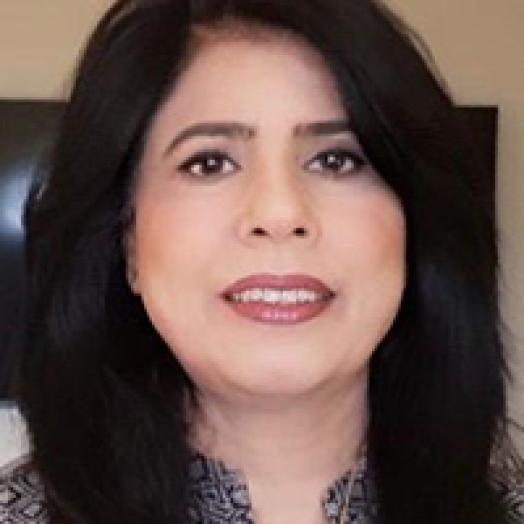 Fauzia Tariq, Senior Gender Adviser, Pakistan
Senior Gender Adviser, Pakistan
General Inquiries
media@ifes.org
+1 (202) 350-6700
Fauzia Tariq is the senior gender adviser for the International Foundation for Electoral Systems (IFES) in Pakistan. A gender and development expert, she brings more than 25 years of experience in managing and leading programs on governance, women's political participation and elections, violence against women and youth development. Through her work with IFES, Tariq has extended technical support to the Election Commission of Pakistan in promoting gender responsive and socially inclusive policies and programs specifically, focusing on the development of actions plans for the implementation of its strategic plan for gender related aspects, drafting its Gender mainstreaming and Social Inclusion Framework, training and others, in addition to supporting IFES civil society partners in their efforts to implement gender-sensitive and inclusive electoral programs.
Prior to joining IFES, Tariq served in a number of national and international development organizations in senior management positions, including with the United Nations in Pakistan. Her in-depth understanding of gender issues stems from mobilizing and organizing many marginalized communities in rural and urban areas of Punjab, Sindh and Baluchistan in addition to her engagement with high-level policy, research and program management with the public and private sector. Notable policy initiatives Tariq supported include providing oversight and development of provincial women's empowerment policies and supporting women parliamentary caucuses and women development departments and commissions in developing gender-responsive initiatives and pro-women legislation.
In affiliation with academia such as Women's Health Project, South Africa's University of the Witwatersrand, Columbia University's Maternal Mortality Program, the University of Aga Khan Karachi and the University of Zurich, Tariq has authored various gender-based training materials, research papers and publications. In Pakistan, she has founded and convened major public and private networks for gender equality such as the Inter-Provincial Ministerial Group, Ending Violence Against Women and Girls Alliance, Pakistan Reproductive Health Network and Provincial Convention on the Elimination of All Forms of Discrimination Against Women Committees.
Tariq holds a master's degree in political science from the Government College University, Lahore Pakistan.