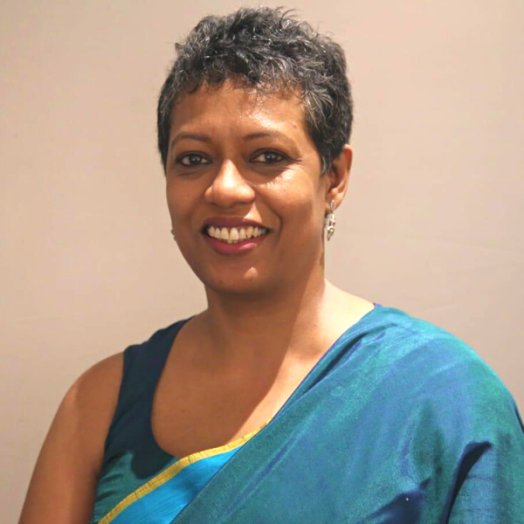 Lasanthi Daskon, Deputy Country Director, Bangladesh
Deputy Country Director, Bangladesh
General Inquiries
media@ifes.org
+1 (202) 350-6700
Lasanthi Daskon is the deputy country director for the International Foundation for Electoral Systems (IFES) in Bangladesh. A lawyer with a background in human rights, Daskon has over 20 years of experience working to promote the empowerment of marginalized groups, with a particular focus on the rights of persons with disabilities. Daskon previously worked as IFES's Deputy Country Director for Sri Lanka. Through her work with IFES Sri Lanka, Daskon supported the Election Commission of Sri Lanka and civil society partners in their efforts to further promote inclusive elections. She is also a civic and voter education expert and an experienced trainer delivering IFES's women with disabilities advocacy training program, "Power to Persuade," and youth-focused "Engaging a New Generation for Accessible Governance and Elections" (ENGAGE) training program, among other trainings covering a variety of topics—including women's leadership, countering disinformation and hate speech, and civic and voter education—to electoral stakeholders across Sri Lanka, Bangladesh, and other countries. Daskon also supports IFES's global efforts and strategies as related to disability rights and inclusion of all people in the electoral and democratic space. Daskon is a visiting lecturer at the Department of Disability Studies at the University of Kelaniya, where she teaches the core module on Disability Theory and Concepts. She is also a visiting lecturer at the Centre for Disability Research Education and Practice at the University of Colombo.
Prior to joining IFES, Daskon served as a member on a number of committees formed to review and operationalize national inclusion policies. From 2013-16, she was on the committee tasked with reviewing Sri Lanka's draft Disability Rights Law, and, in 2016, she served on the disability subcommittee that drafted Sri Lanka's National Human Rights Action Plan. She also previously worked as the country representative for Panos South Asia in Sri Lanka, where she focused on working through the media to build a forum for unheard voices to be heard, with a particular focus on developmental and environmental issues.
Daskon has contributed to numerous research publications on disability inclusion in Sri Lanka. She has also co-authored a number of IFES's publications and contributed to the development of training materials, including IFES's Digital Advocacy Toolkit.
Daskon holds a master's degree in human rights from the University of Colombo and is currently preparing for a Master of Philosophy in Sociology at the same university. She also holds a diploma in international relations from the Bandaranaike Centre for International Studies, Sri Lanka.