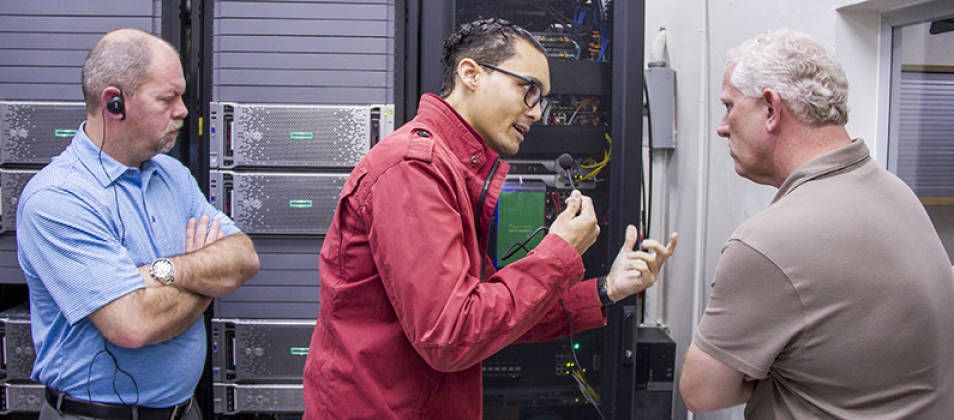 Pre-Election Assessment of the Automated Voting System in the Dominican Republic
Updated on February 7th to include the full assessment report.
At the request of the Central Electoral Board (JCE) and with support of the United States Agency for International Development, the International Foundation for Electoral Systems (IFES) conducted a pre-electoral assessment of the automated voting system to be used in the Dominican Republic's upcoming municipal elections. The assessment took place from January 20-25. The assessment team analyzed the functionality, auditability, security and transmission mechanisms of the automated voting system, as well as the chain of custody and source code. The assessment team met with the JCE, political parties and civil society organizations as it carried out its work.
The assessment team's summary findings and full assessment report are now available. Both reports are being made public to ensure full transparency in the process.
IFES gratefully acknowledges the openness and cooperation that it has received from the JCE and other electoral stakeholders. We will continue to provide technical advice to the JCE before the municipal elections on February 16th and ahead of the general elections on May 17th. IFES' cooperation during the current electoral period is a collaborative effort that seeks to enhance the transparency, credibility and trust in the 2020 elections.
###
As the global leader in democracy promotion, IFES advances good governance and democratic rights by providing technical assistance to election officials; empowering the underrepresented to participate in the political process; and applying field-based research to improve the electoral cycle. Since 1987, IFES has worked in over 145 countries – from developing democracies, to mature democracies. For more information on IFES' work in the Dominican Republic and around the world, please visit www.IFES.org.
Resumen de los resultados de la evaluación preelectoral del sistema de votación automatizado en la República Dominicana
Actualizado el 7 de febrero para incluir el informe de evaluación completo.
A solicitud de la Junta Central Electoral (JCE) y con el apoyo de la Agencia de los Estados Unidos para el Desarrollo Internacional, la Fundación Internacional de Sistemas Electorales (IFES) realizó una evaluación preelectoral del sistema de votación automatizado que se utilizará en las próximas elecciones municipales de la Republica Dominicana. La evaluación se realizó del 20 al 25 de enero. El equipo de evaluación analizó los mecanismos de funcionalidad, auditabilidad, seguridad y transmisión del sistema de votación automatizado, así como la cadena de custodia y el código fuente. El equipo de evaluación se reunió con la JCE, los partidos políticos y las organizaciones de la sociedad civil mientras realizaba su trabajo.
Los resultados resumidos del equipo de evaluación y el informe de evaluación completo ahora están disponibles. Ambos informes se están haciendo públicos para garantizar la transparencia total en el proceso.
IFES agradece la disponibilidad y cooperación que ha recibido de la JCE y otros interesados electorales. Continuaremos brindando asesoramiento técnico a la JCE antes de las elecciones municipales del 16 de febrero y antes de las elecciones generales del 17 de mayo. La cooperación de IFES durante el período electoral actual es un esfuerzo de colaboración que busca mejorar la transparencia, la credibilidad y la confianza en las elecciones de 2020.
###
Como un líder mundial en la promoción de la democracia, IFES impulsa el desarrollo de buenas políticas de gobierno y de los derechos propios de la democracia a través de las siguientes acciones: brindando asistencia técnica a funcionarios electorales; contribuyendo al empoderamiento de quienes se encuentran subrepresentados para que participen en los procesos políticos; y aplicando investigaciones de campo a los fines de mejorar los ciclos electorales. Desde el año 1987, IFES ha trabajado en 145 países que van desde democracias en vías de desarrollo hasta democracias ya consolidadas. Para más información sobre el trabajo de IFES en la República Dominicana y alrededor del mundo, visite www.IFES.org.