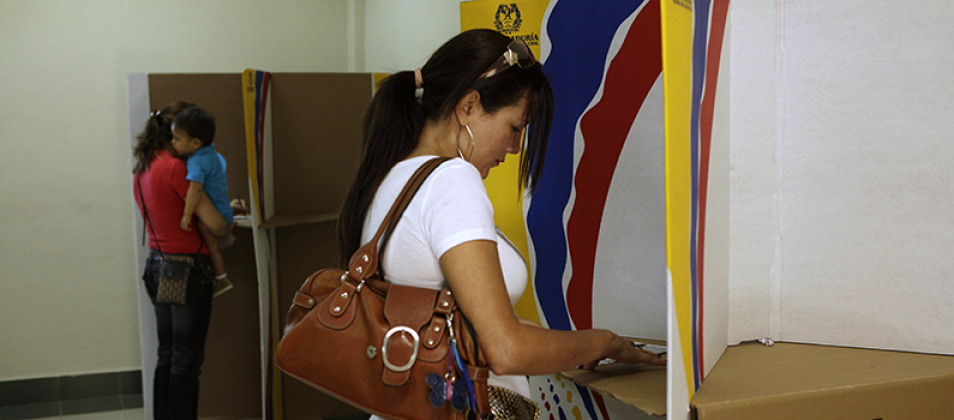 Elections in Colombia: 2018 Presidential Election
On May 27, Colombia will hold an election for the next president and vice president. The presidential seat is being sought by five men and the vice-presidential seat by four women and one man. 
Reelections are no longer allowed, according to a 2015 decision by the Constitutional Court. This election will also be the first presidential election to take place since the signature of the peace agreement between the Colombian government and the Revolutionary Armed Forces of Colombia.
To help you understand this important electoral process, the International Foundation for Electoral Systems (IFES) provides Frequently Asked Questions (FAQs) on Elections in Colombia: 2018 Presidential Election. IFES FAQs include:
What is the structure of the government?
Who are poll jurors and how are they selected?
Can Colombians who reside abroad vote in the elections?
Is electoral observation allowed?