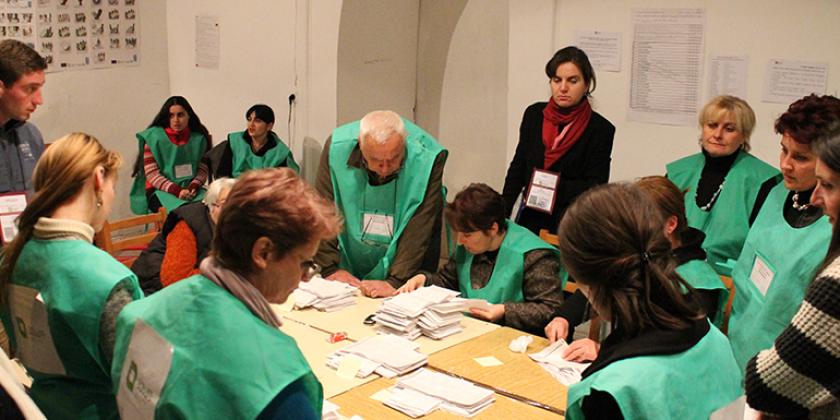 Elections in Georgia: 2016 Parliamentary Elections
On October 8, Georgians will elect Representatives to the 150-member Parliament of Georgia (Sakartvelos Parlamenti) through a mixed parallel electoral system. Seventy-seven members will be elected through a closed-list proportional representation system to serve four-year terms. The remaining 73 members will be elected by majority vote in single-member constituencies to serve four-year terms.
Given the prevailing political situation in Georgia and the primary role Parliament plays in the country's political system, the upcoming parliamentary elections will be significant for several reasons. The last parliamentary elections held in 2012 were heralded as the country's first peaceful transfer of power since Georgia gained independence in 1992. Among the top issues related to the political situation in advance of the 2016 polls are questions over Georgia's political orientation and its commitment to European structures and democratic principles, given fears of influence on the election and political process by outside actors.
To help you understand this important electoral process, the International Foundation for Electoral Systems (IFES) provides Frequently Asked Questions (FAQs) on Elections in Georgia: 2016 Parliamentary Elections. IFES FAQs include:
What is the current political situation in Georgia and why are these parliamentary elections important?
What is the legal process for electoral dispute adjudication?
What is the gender balance within the candidate lists?
How will security issues be addressed on Election Day?