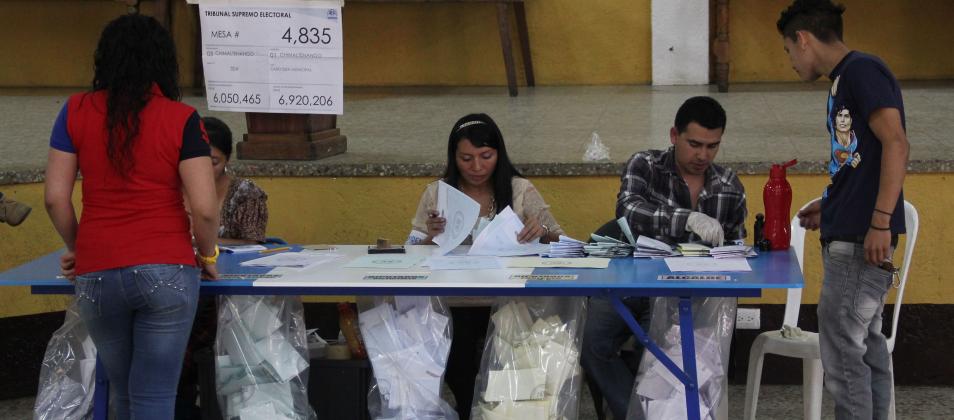 Elections in Guatemala: 2019 General Elections
On June 16, citizens of Guatemala will go to the polls to elect a president and vice president, 160 deputies to the Congress of the Republic, 20 deputies to the Central American Parliament, 340 mayors and approximately 3,965 municipal councilmembers.
While these elections mark the first cycle with significant reforms to Guatemala's electoral processes, financial controls and electoral calendar, poverty, electoral violence and allegations of corruption are at the heart of the debate in the lead-up to Election Day. In addition, current President Jimmy Morales's decision to expel the International Commission Against Impunity (CICIG), the United Nations anti-corruption body, make the results of these elections a deciding factor in the future of the CICIG and the continuance of anti-corruption efforts in the country.
To help you understand this important electoral process, the International Foundation for Electoral Systems (IFES) provides Frequently Asked Questions (FAQs) on Elections in Guatemala: 2019 General Elections. IFES FAQs include:
How is Guatemala's political system structured?
What are the phases of the electoral process?
What are the reforms enacted in the new 2016 Electoral and Political Parties Law?
How does the election management body use social media?