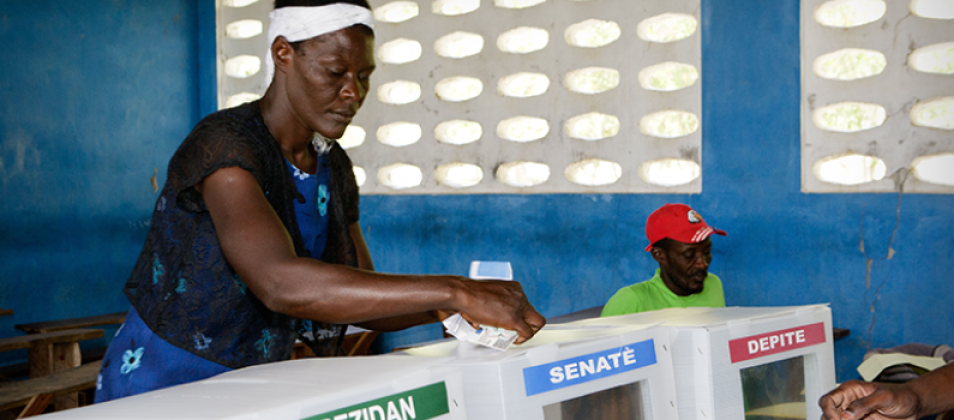 Elections in Haiti: November 20 Presidential and Legislative Elections
On November 20, 2016, Haitian citizens will head to the polls to elect the President and members of the Senate and Chamber of Deputies.
Haiti is repeating its October 25, 2015 presidential election following the judgment of the Independent Electoral Evaluation Commission (IEEC), formed by President Martelly after electoral protests and allegations of fraud. Given the political impasse in late 2015 and early 2016, the run-off presidential and partial legislative elections were rescheduled a few times. Upon Martelly's end of term, an interim President, Jocelerme Privert, was installed with a term set to expire in June, 2016. But the Parliament has not been able to convene and vote to extend or end the mandate.
To help you understand this critical electoral process, the International Foundation for Electoral Systems (IFES) provides Frequently Asked Questions (FAQs) on Elections in Haiti: 2016 Presidential and Legislative Elections.
IFES FAQs include:
Who are citizens voting for on Election Day?
What is the gender balance within the candidate list?
How will voters with disabilities cast their ballots?
Where are voting, counting and tabulation held?