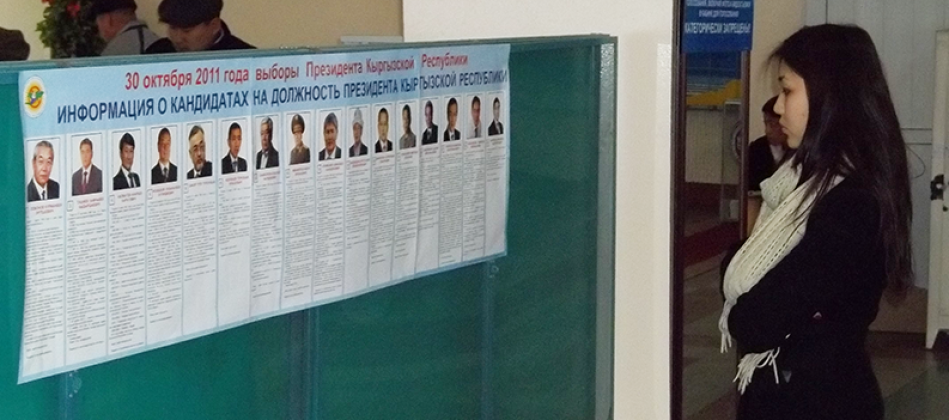 Elections in Kyrgyzstan: 2021 Local Elections and Constitutional Referendum
On Sunday, April 11, Kyrgyzstan's voters will go to the polls for local elections and a constitutional referendum. Though the terms of some deputies of local councils ended in March 2020, the elections were postponed due to COVID-19. This has created a tense political environment, with many disputing the legitimacy of these deputies' roles and decisions over the past 12 months.
The referendum, which was called for by newly elected President Sadyr Japarov on March 12, is a plebiscite on the adoption of a new Constitution. If passed, the Constitution would significantly expand presidential powers and reduce the powers and independence of the Jogorku Kenesh, Kyrgyzstan's Parliament.
To help you understand this important electoral process, the International Foundation for Electoral Systems (IFES) provides Frequently Asked Questions (FAQs) on Elections in Kyrgyzstan: 2021 Local Elections and Constitutional Referendum. IFES FAQs include:
Why are the referendum and local elections important?
How are elections authorities safeguarding the elections and voters during the COVID-19 pandemic?
What provisions are in place to guarantee equal access to the electoral process for persons with disabilities?
Who can observe during Election Day? How can they get accreditation?
Learn more about IFES' programs in Kyrgyzstan and follow @IFESKyrgyzstan on Facebook and @IFES_Europe on Twitter.
Additionally, follow IFES' COVID-19 Survival Guide for Democracies and #COVIDxDemocracy for new analysis and innovative solutions.
Published April 9, 2021.