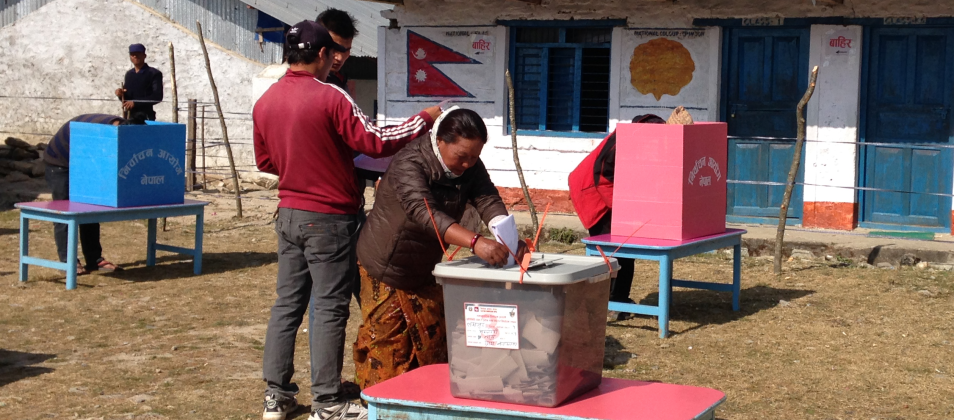 Elections in Nepal: 2018 National Assembly Elections
Elections for Nepal's National Assembly, the upper house of the bicameral Federal Parliament, will be held on February 7. The National Assembly is comprised of 59 members, with eight elected from each of Nepal's seven states and three appointed by the president on the recommendation of the Government of Nepal.
A total of 2,056 electors are eligible to vote across seven different electoral colleges representing the seven newly created states. However, all eight National Assembly seats of State 2 have been elected unopposed, leaving 1,677 electors to form electoral colleges in the six remaining states. The electoral colleges consist of executive members of local councils (mayors, deputy mayors, chairs and vice chairs) and members of state assemblies.
To help you understand this important electoral process, the International Foundation for Electoral Systems (IFES) provides Frequently Asked Questions (FAQs) on Elections in Nepal: 2018 National Assembly Elections. IFES FAQs include:
What is the political climate and why are these elections important?
Which electoral system will be used in these elections?
What is the process for counting and tabulation?
What is the election management body? What are its powers?