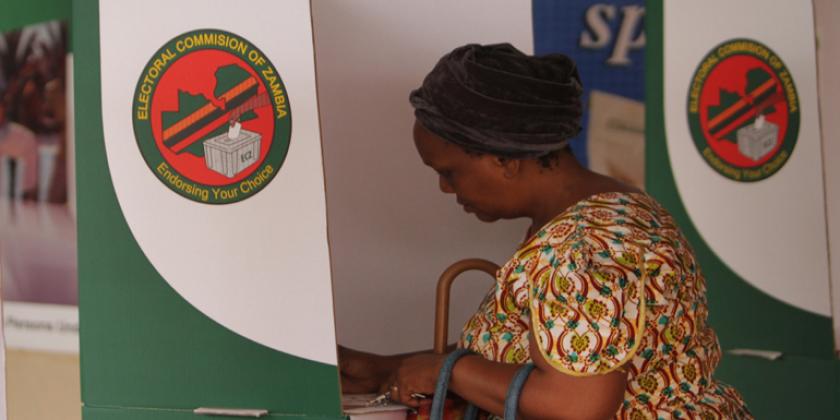 Elections in Zambia: 2016 National General Elections
On August 11, Zambians will go to the polls to elect the President, National Assembly, Mayors, Chairpersons, and Councillors, as well as vote on a referendum to make changes to the constitution.
In the presidential election, there are nine parties running candidates, with the most popular being incumbent President Edgar Lungu and opposition leader Hakainda Hichilema. For the National Assembly elections, 653 candidates are competing for 156 seats. All seats in the 2016 national general elections are elected with the first-past-the-post system, with the exception of the President, who will be elected by simple majority.
To help you understand this multifaceted electoral process, the International Foundation for Electoral Systems (IFES) provides Frequently Asked Questions (FAQs) on Elections in Zambia: 2016 National General Elections. IFES FAQs include:
What are citizens voting for on Election Day?
Are there reserved seats for women? What is the gender balance within the candidate list?
What is the election management body? What are its powers?
How will voters with disabilities cast their ballots?