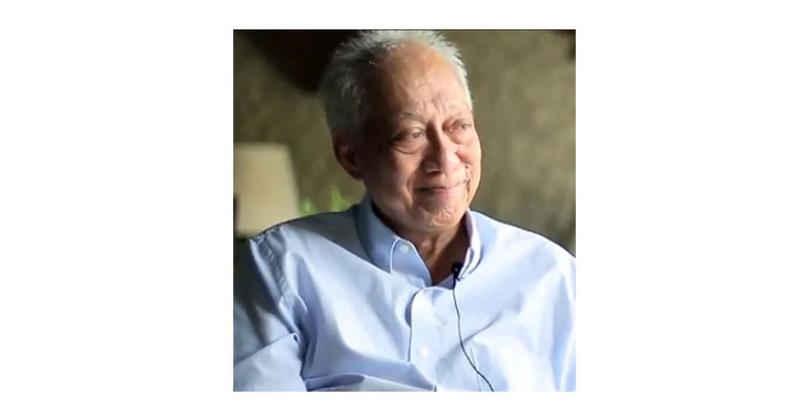 Election Administrator and 2012 Joe C. Baxter Award Recipient
Christian Monsod, the former Chairman of the Philippine Commission on Elections (COMELEC), is a pioneering figure in election administration. He reshaped electoral administration in the Philippines, focusing on building transparent processes and ensuring greater participation of traditionally marginalized populations. His leadership, vision, managerial competence and independence were instrumental in rebuilding the integrity of and public confidence in the COMELEC after the historic 1986 elections.
The Philippines took its first major step toward democracy in 1986 and Monsod was an active and dogged member of the effort to give Filipinos the right to have a say in how they are governed. As the Secretary General, and later Chairman, of the National Citizen's Movement for Free Elections (NAMFREL) he played an important role in advocating for free and fair elections in the lead up to the 1986 vote. In the 1986 elections, the COMELEC's official results showed the dictator, President Ferdinand E. Marcos, to be the winner. However, NAMFREL'S parallel count differed vastly, which sparked outrage across the country and significantly contributed to the People Power Revolution that led to the downfall of Marcos.
In 2007, he helped found the Legal Network for Truthful Elections (LENTE), the first nationwide network of lawyers, law students, paralegals, and other trained volunteers set up by various non-partisan groups engaged in election monitoring work. With a population of nearly 100 million spread over 7,000 islands, LENTE's mission is both challenging and essential to democracy in the Philippines. As founder and honorary chairman of LENTE, he continues to be a moving force shaping the organization's direction and inspiring young recruits to improve the state of Philippine democracy.
In recognition of his efforts to build democracy in his country, Monsod was the recipient of the International Foundation for Electoral Systems (IFES) 2012 Joe C. Baxter Award. The Baxter Award is given in memory of the late Joe C. Baxter, a legendary figure in the field of international electoral assistance. "We couldn't be honoring a more fitting and deserving individual who fully epitomizes our mission of democracy building and passionate dedication to giving a voice to the underrepresented in the way they are governed," IFES President and CEO Bill Sweeney said at the 2012 award ceremony.
Delivering remarks at the ceremony, Monsod added, "I am deeply honored at being the 2012 recipient of the Joe C. Baxter Award of the International Foundation for Electoral Systems. I consider it an affirmation by an acknowledged international expert institution of the pioneering efforts taken by the Philippines to modernize its election system."