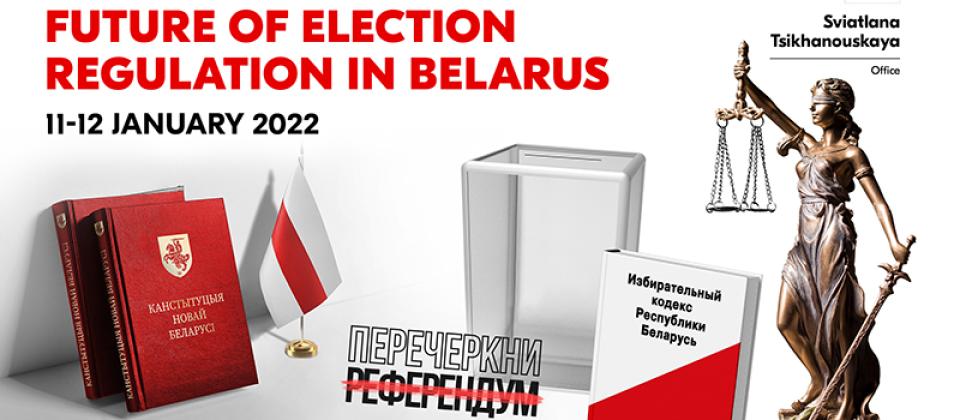 Expert Seminar: "Future of Election Regulation in Belarus"
January 11: 16:00-19:00 UTC+3 and January 12: 16:00-20:00 UTC+3 
The International Foundation for Electoral Systems (IFES) is pleased to announce an expert seminar organized by the Office of Sviatlana Tsikhanouskaya (OST) on the "Future of Election Regulation in Belarus." The event will be held Jan. 11-12 with support and participation from IFES, the International Institute for Democracy and Electoral Assistance (IDEA) and Democracy Reporting International. The event will take place 16:00-19:00 UTC+3 on Jan. 11 and 16:00-20:00 UTC+3 on Jan. 12.
The two-day expert discussion will follow the high-level international conference on elections held previously June 1-2, 2021. The experts will focus on the current and most recent key discussions concerning the regulation of future democratic elections in Belarus. The event will commence with the outline of the joint strategy of the democratic forces of Belarus regarding the referendum planned for 2022. The thematic sessions that will follow will cover the election-related provisions of the draft constitution prepared by the public constitutional commission, as well as the specific thematic areas covered by the concept of the new election code. The discussions will serve as a basis for the upcoming thematic expert seminars on specific issues to be covered by the election code.
We would like to invite representatives of political parties, public and state structures and organizations from Belarus and other countries to take part in the online conference and register using this link. The seminar will consist of several sessions, and simultaneous translation into Belarusian, Russian and English will be provided. Individuals who are interested in joining the expert discussion can join by watching the livestream on Sviatlana Tsikhanouskaya's YouTube channel.
Published on January 10, 2022.