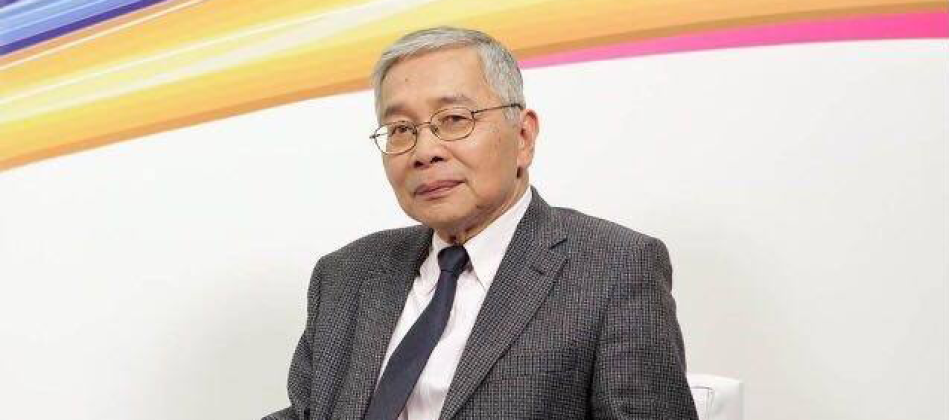 IFES Announces Recipient of 2018 Joe C. Baxter Award
The International Foundation for Electoral Systems (IFES) is pleased to announce that Dong Nguyen Huu, a distinguished elections expert who is currently an advisor to the three Mexican electoral authorities (the National Electoral Institute, the Electoral Tribunal of the Federal Judicial Branch and the Office of the Special Prosecutor for Electoral Offenses), has supported numerous elections worldwide and served on IFES' Executive Advisory Board, is the recipient of the 2018 Joe C. Baxter Award. He will receive the award at a special ceremony to be held on Capitol Hill on September 13.
The annual Baxter Award recognizes the contributions of election professionals whose skills, dedication and sacrifices to the field of election administration epitomize the mission of IFES and embody the spirit of former IFES Senior Adviser for Election Administration Joe C. Baxter.
"Nguyen's incomparable personal and professional trajectory has taken him around the world, where he has witnessed countless democratic transitions and tribulations," said IFES President and CEO Bill Sweeney. "From May 1968, and his role in the Peace Conference on Vietnam held in Paris where he worked for the delegation of the National Liberation Front of South Vietnam in their information office, to the reconstruction of Iraq, the democratic aspirations in Haiti and the most recent election observation mission in Mexico, he has provided counsel to many nations in their efforts to achieve participatory democracy. His international work is both an acknowledgment of his personal achievements and of his standing in the international electoral community."
"Looking at my life and at my travels across the world, I would be tempted to say that the passion for democracy – the democracy that implies justice, liberty and equality – does not exist and cannot exist other than as a product of the passion for independence and autonomy which are attributes of the nation where each of us was born," said Nguyen. "I am honored to accept the Baxter Award from IFES, an organization with which I have worked in various capacities over the years in support of their vital mission to promote sustainable democracy and give every voice a vote."
Nguyen served as international project manager for the United Nations Development Program (UNDP) in Mexico specializing in political participation and representation in indigenous communities. Prior to this position, he worked as a special advisor to the Economic Commission for Latin America and the Caribbean-Mexico for Haiti, as an advisor on governance to UNDP in Mexico and as one of three international advisors to select members of the Independent Electoral Commission of Iraq. During his extensive career with the United Nations (UN), Nguyen provided electoral support to more than 30 countries, including serving as the head of the UN Advance Team for Electoral Assistance in East Timor, special advisor to the Independent Electoral Commission of South Africa and head of the UN Observation Electoral Mission in Fiji.
Nguyen's contributions to academia include serving as a visiting professor to universities in his native Vietnam, Mexico, Algeria and Thailand, as well as a lecturer at the Université de Paris X and a visiting fellow at Sussex University. He holds a doctorate in economic sociology from Université de Paris V/Ecôle des Hautes Etudes en Sciences Sociales, a master's degree in sociology from Université de Paris-Sorbonne and a bachelor's degree in political science from Université de Lausanne.
The Baxter Award is given in memory of the late Joe C. Baxter, a legendary figure in the field of international electoral assistance. Baxter began his work with IFES in 1994 as Chief of Party in Ghana, setting up mechanisms to register 9.2 million voters and train tens of thousands of election officials. In recognition of his efforts, he was named a chief by one of Ghana's largest tribes. From 1997-2002, as a Senior Adviser to IFES, his professionalism, kindness and respect left lasting impacts on the people he worked with during IFES missions to Africa, the Middle East and Asia.
Past recipients of the Baxter Award include Chairwoman of the Central Election Commission of Georgia Tamar Zhvania (2017); former President of Tunisia's Independent High Authority for Elections Chafik Sarsar (2016); Australian election management expert Michael Maley (2015); former Chief Electoral Commissioner and Chairman of the National Electoral Commission of Sierra Leone Dr. Christiana Thorpe (2014); Professor of Political Science and Government at Aarhus University in Denmark Jørgen Elklit (2013); former Chairman of the Philippine Commission on Elections Christian Monsod (2012); Argentine campaign finance expert Dr. Delia Ferreira Rubio (2011); former Chairman of the Electoral Commission of Ghana Dr. Kwadwo Afari-Gyan (2010); and Spanish elections expert Dr. Rafael López-Pintor (2009).
###
As the global leader in democracy promotion, IFES advances good governance and democratic rights by providing technical assistance to election officials; empowering the underrepresented to participate in the political process; and applying field-based research to improve the electoral cycle. Since 1987, IFES has worked in over 145 countries, from developing democracies, to mature democracies. For more information, visit www.IFES.org.