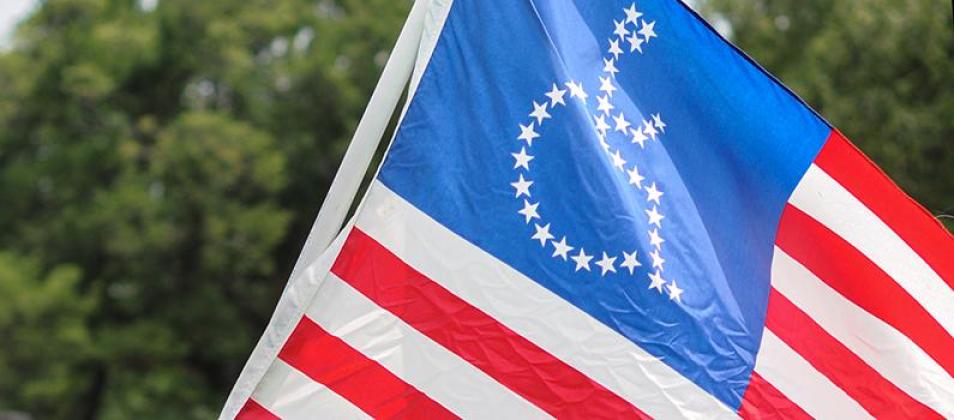 IFES Commends Establishment of US Office of International Disability Rights
A permanent Office of International Disability Rights at the U.S. Department of State—a longtime advocacy priority for the International Foundation for Electoral Systems (IFES)—will finally become a reality.
On December 27, 2021, President Biden signed into law the National Defense Authorization Act for Fiscal Year 2022. The Act, which establishes the Office, will be led by a senior official reporting to the President or Secretary of State. With the efforts of its high-ranking leadership, the office will promote the global visibility and human rights of persons with disabilities through U.S. development and diplomacy.
"The Office of International Disability Rights will help leverage American policy and leadership to promote disability-inclusive democracies worldwide. This important step forward is particularly timely during the Disability-Inclusive Democracy Year of Action launched last month at the Summit for Democracy. IFES believes disability rights are human rights and that people with disabilities have the right to participate in political life on an equal basis as all other citizens," IFES President and CEO Anthony Banbury said.
The Office of International Disability Rights will work to ensure that all U.S. foreign operations are accessible to and inclusive of persons with disabilities. The Office will also represent the United States in diplomatic and multilateral forums on disability and aim to raise the profile of disability across a broad range of international development efforts.
Legislation to establish the Office of International Disability Rights was first introduced in the House of Representatives by Reps. Dina Titus (D-NV-1) and Don Young (R-AK) in June 2019. Companion legislation was introduced in the Senate in June 2020 by Senators Bob Casey (D-PA), Dick Durbin (D-IL), Tammy Duckworth (D-IL), and Chris Coons (D-DE).
"IFES deeply thanks these members of Congress from both parties for their leadership on disability rights globally," Banbury said.
IFES provides the U.S. Congress and other bodies with nonpartisan analysis, technical advice, and resources on international disability rights, including through events, testimony, briefings, and publications. Inclusion and human rights are prioritized under the IFES 2020-24 Strategic Plan: All people safely participate in civic and political life on an equal basis (Strategic Outcome #3).
Sign up for IFES updates and learn more about our work to promote the full political participation of persons with disabilities.