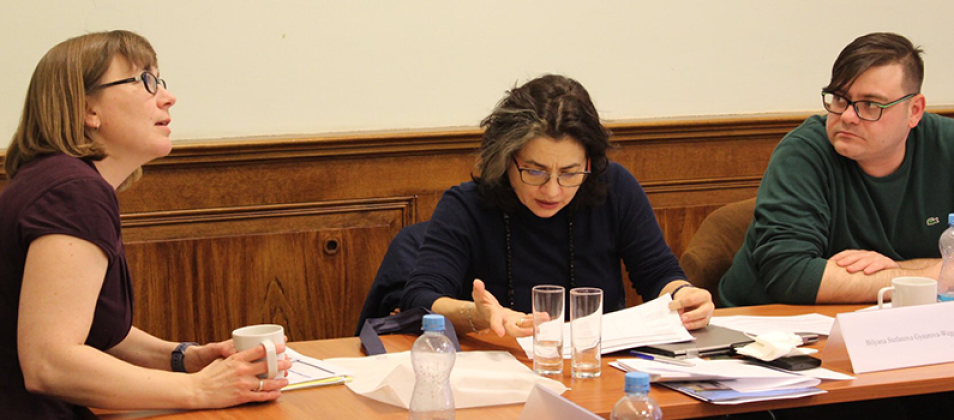 #UnitedAgainstCorruption with Local Partners in Southern Europe
by Andrew Rogan
Ahead of International Anti-Corruption Day, the International Foundation for Electoral Systems (IFES) and the Central and Eastern European Law Initiative Institute (CEELI) met with local partners from Bulgaria, Montenegro and Romania to discuss the implementation of international anti-corruption recommendations in their respective countries.
As part of the United States Department of State Bureau of International Narcotics and Law Enforcement-funded project "Effective Combat Against Corruption," IFES and CEELI are providing targeted assistance to local anti-corruption partners to address loopholes in law or practice that can lead to corrupt practices impacting political financing and judicial integrity. On December 4-5, the partners convened in Prague, Czech Republic, to prepare for implementation of their action plans, discuss experiences with common regional corruption challenges and share innovative tools and practices.
The local partners are addressing anti-corruption recommendations from the Council of Europe Group of States Against Corruption body, European Union Cooperation and Verification Mechanism, Venice Commission and the Organization for Security and Co-operation in Europe. Actions will include developing an effective abuse of state resources monitoring methodology, public awareness campaigns and workshops for judiciary body members, guided by experts from IFES and CEELI.
Andrew Rogan is a program associate for Europe and Eurasia at IFES.