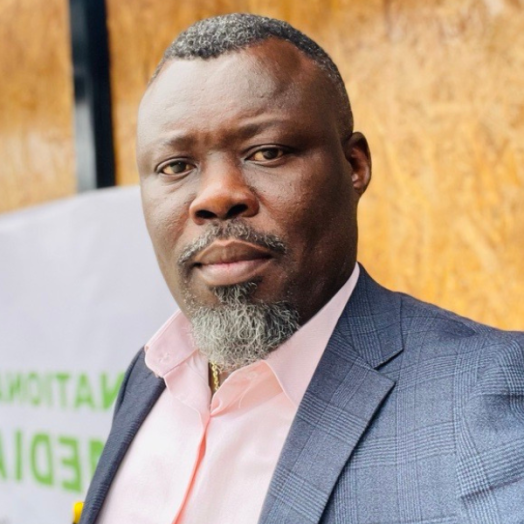 C.A. Lamin Lighe
Country Director, Tanzania
General Inquiries
media@ifes.org
+1 (202) 350-6700
Elections and Public Health Expertise
C.A. Lamin Lighe led the planning and implementation of electoral activities at the National Elections Commission of Liberia for the conduct of the special senatorial elections during the Ebola epidemic in 2014, where he served as executive director. He was charged with leading the commission's effort to conduct a nationwide election in the midst of an international public health emergency to avert a looming constitutional crisis. Those efforts led to the formulation and meticulous implementation of Guidelines on Measures to Prevent the Spread of Ebola Virus Disease during the conduct of the 2014 special senatorial elections, thereby mitigating further spread of the virus due to the conduct of elections and, most importantly, averting the constitutional crisis. During the COVID-19 pandemic, he brought his expertise and first-hand experience of elections during health crises to the International Foundation for Electoral Systems (IFES) and its assistance to the Independent Electoral Commission of The Gambia and the Independent Electoral and Boundaries Commission in Kenya.
Full Biography
Lighe has over 18 years of professional experience in elections nationally and internationally. He currently serves as IFES's Senior Elections Advisor, leading IFES's technical assistance to the Independent Electoral and Boundary Commission of Kenya and the Judiciary Committee on Elections of the Supreme Court of Kenya. Previously, he served as IFES's election management adviser in The Gambia, managing and leading IFES's technical assistance to the Independent Electoral Commission of The Gambia, civil society, and the media. Prior to joining IFES Gambia, he was appointed by the president of Liberia in 2013 as executive director of the National Elections Commission and has served as technical consultant to emerging electoral management bodies with United Nations Development Programme elections projects in South Sudan, Afghanistan and Sierra Leone from 2006-11. In 2012 and 2019, he served as an elections and voter registration consultant in Iraq and election adviser in Nigeria with IFES respectively.
Lighe has expert electoral knowledge of electoral reforms, voter registration, elections data center management, results tabulation and transmission, electoral operations, and security. Over the years, he served as an elections observer with the Economic Community of West African States during the 2015 presidential election in Nigeria, 2013 parliamentary elections in Mali, 2016 presidential election in the United States, and 2019 national and provincial elections in South Africa.
Lighe holds a master's degree in public administration and a bachelor's degree in economics from the University of Liberia and an advanced diploma in elections from the International Institute of Political Studies in Milan. He's a graduate of the Milton Margai College of Education, University of Sierra Leone, majoring in mathematics, and possesses a diploma in computer engineering and information management systems.