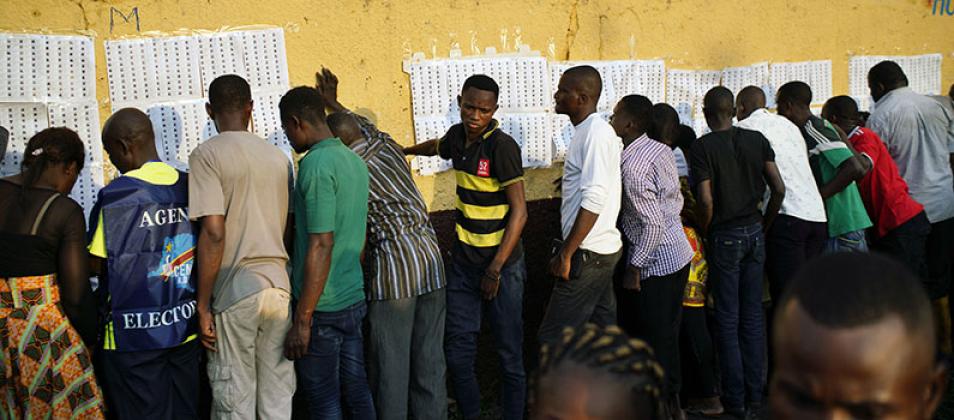 Recommendations for Electoral Reform in the Democratic Republic of the Congo
The Democratic Republic of the Congo's (DRC) 2018-19 elections were followed by the country's first peaceful and democratic transfer of executive power. However, the elections – particularly their results management – were widely criticized.
While voters appear to have ultimately accepted the results, lingering uncertainty could depress future voter turnout and undermine the current government's authority. This post-electoral period offers an unprecedented opportunity to initiate broad electoral reforms to shore up the credibility of future elections.
A white paper from the International Foundation for Electoral Systems (IFES) analyzes the DRC context and finds that the government or Parliament could initiate the reform process. IFES then highlights comparative examples of electoral reform from Kenya, Senegal, Nigeria and Côte d'Ivoire and presents considerations and recommendations for the DRC.
Given that truly inclusive, sustainable and holistic electoral reform could take years to complete, the process should begin now to ensure more credible, transparent elections in 2023 and beyond.
Recommendations for Electoral Reform in the Democratic Republic of the Congo was first circulated in August 2019 and is now available as an updated second edition.
This paper is made possible by the generous support of the American people through the United States Agency for International Development (USAID) through the Consortium for Elections and Political Process Strengthening (CEPPS) under Award No. 72066018LA00001. The opinions expressed herein are those of the author(s) and do not necessarily reflect the views of USAID or the United States Government.
Established in 1995, CEPPS pools the expertise of three premier international organizations dedicated to democratic development: IFES, the International Republican Institute and the National Democratic Institute. CEPPS has a 25-year track record of collaboration and leadership in democracy, human rights and governance support, learning from experience, and adopting new approaches and tools based on the ever-evolving technological landscape.
Learn more about IFES' work in the DRC and on legal and regulatory frameworks. Follow @IFESAfrica on Twitter.
Published on August 20, 2020.