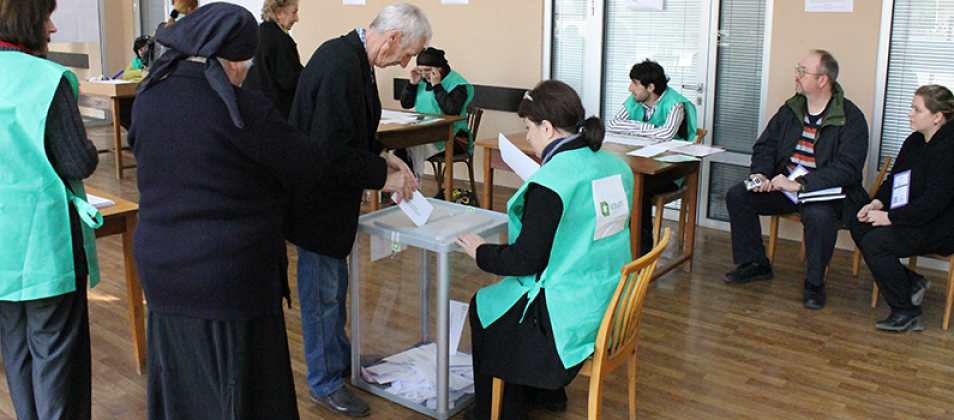 Elections in Georgia: 2018 Presidential Election
On October 28, Georgian citizens go to the polls to elect the next president. This will be the country's seventh and last direct presidential election since its independence from the Soviet Union in 1991. After 2018, presidents will be elected by the 300-member College of Electors.
The election will usher in profound constitutional changes that will enhance powers of the prime minister and Parliament, while weakening the power of the president. The removal of nearly all the president's powers was justified by the proposed shift to a parliamentary system.
To help you understand this important electoral process, the International Foundation for Electoral Systems (IFES) provides Frequently Asked Questions (FAQs) on Elections in Georgia: 2018 Presidential Elections. IFES FAQs include:
What is the current political situation in Georgia?
Will there be public candidate debates ahead of the election?
What is the legal process for electoral dispute adjudication?
What, if any, role does the state play in campaign finance?